EDDIE TRUNK DISCUSSES HOW HE DECOMPRESSES FROM METAL, GIVES ADVICE TO ASPIRING MUSIC WRITERS AND TALKS ABOUT CHARTIABLE ORGANIZATIONS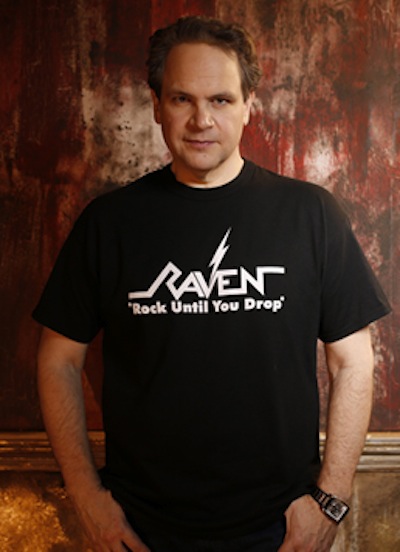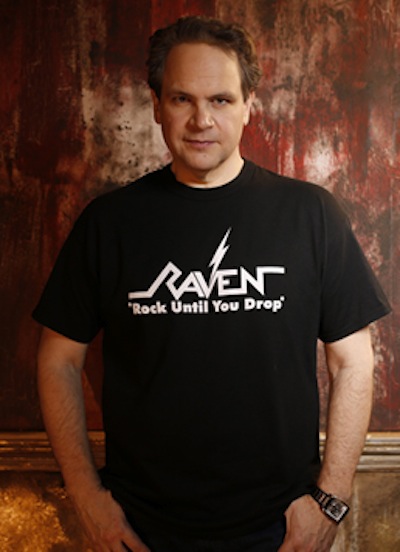 With That Metal Show premiering season 14 on Saturday, February 21st, Eddie has been flooded with interview requests. Portions of his latest one, with Jason Price of Icon Vs. Icon, appear below.
Icon Vs. Icon: You live, breathe and work in music. You spread the word of hard rock and heavy metal through many mediums and spend plenty of time out and about delivering the message. I imagine it can be overwhelming at times. Do you ever need to distance yourself from it?
Eddie: The good thing is when I come home, my wife is not into this music. [laughs] She is not a hard rock or metal person and is kind of indifferent about it all. She will have some interest and curiosity in what I am doing, where I am going or a record I may have with me but she doesn't really care about going to shows and isn't consumed with it in any way. That is a really good thing for me because, like anything, no matter how much you love something you need to have some time away from it and time to focus on other things that are important to you. When I get home from whatever I am doing, it is definitely not about Stump The Trunk. [laughs] It's definitely not about any of that. It's about regular family stuff. It is a good disconnect, but it is hard. I say that because the world we are in today, with technology, you are constantly connected. My day usually starts somewhere around 10:30 or 11:00 o'clock in the morning when I turn on my computer and sometimes you don't get that disconnect from that world until as late as 11 o'clock at night. With all the things I do, I am kind of a one-man operation. I do a lot of things beyond the hosting stuff and I don't really have a team or a staff, so I am busy in a lot of different angles of it. I like that but it can be all consuming at times.
Icon Vs. Icon: What is the best lesson aspiring rock journalists can take away from the story of Eddie Trunk?
Eddie: I would say, stick to your guns, be persistent and don't be afraid to have a voice. Don't be afraid, if you are asked, to give an opinion. Don't be afraid to go against the grain a little bit. I think we are in this world where everybody is so PC and is afraid to give an opinion that might differ from the next guy's. Everyone seems so afraid to rock the apple cart. Because of social media, people worry that everyone is going to pile on and attack you. You know what? That may happen! But who cares? That means they are paying attention. If you are willing to roll with that and take the heat, great! I'm not saying to make stuff up or to do stuff to create shock value, I am saying that it is OK if you have a different view or opinion. I think that people with strong opinions who are a little bit outspoken and aren't afraid to stand out from the crowd have a little bit better chance of getting somewhere because there is a lot of over-saturation right now. The media is so over-saturated. Everybody has a podcast. Everybody has an online magazine. Everybody has some sort of outlet. What is real and what isn't? What has an audience and what doesn't have an audience? Where are the voices that people actually care about and listen to? There are so many people out there claiming to be media who really aren't because they are looking for something for free. You have to try and cut through all that clutter. It is very difficult. I don't begrudge anybody who is out there trying to get their start or are at the early parts of their career because everybody was there at some point, including myself. I just think there is a lot of misdirection out there and people who are claiming to have media outlets that really don't and are just looking to talk to somebody or get some type of free perks. I think cutting through all that is difficult. Everybody can have an outlet but not everybody can have an audience for it. I think building that audience and staying true to it is the most important thing you can do and to try to create something unique.
Icon Vs. Icon: That leads to my next question. How have the changes in the music industry through the years impacted what you do along the way?
Eddie: Aside from the over-saturation I just mentioned, on the business side, there are so many bands now. Again, because of technology, everybody has the ability to make music in their house. The sheer volume of music coming through is hard to keep up with. Honestly, a lot of it isn't all that good. The downside of it is that there is some of it that is really good but it is getting lost in the shuffle. It used to be that having a CD or a record deal meant something. It meant that you had arrived at a certain point and it already had edited out some of the lesser artists who hadn't accomplished anything yet. That is all gone now. It doesn't matter if you have a record deal or not. Anyone can produce music as a download, a CD or whatever they want to distribute it as. It is really hard to navigate through all that stuff. Then you have guys in major bands who have four or five other bands on the side. How do you even keep up with it all? How much of it is real? How much of it is going to last past a month? You just really have to be on your game to see through all of the bullshit and say, "OK. This is something worthwhile. There is a reason to engage with it." Or "This is going to be gone in a week and forgotten about." Unfortunately, 90% of it seems like it is gone after a week and forgotten about. The independent promotion person's retainer is up, the publicity person's retainer is up, the band doesn't want to put anymore money into the album they just made and in a few weeks, it is gone and forgotten about. It is really hard as a fan to navigate through all of that and if you are in any level of the media because these guys are all looking for a chance to sell their stuff. It is coming at you in waves and it is very difficult to navigate what is real and what is not. So, I think there are a lot of pros and cons to what has happened with technology, the way music is delivered and the media. It is just a question of cutting through a lot of the static and trying to focus on stuff that is worthwhile and meaningful.
Icon Vs. Icon: I know you lend your voice to charity from time to time. What do you have going on in that realm at the moment?
Eddie: What I have coming up in May is the fifth anniversary of Ronnie James Dio's passing. His wife and the foundation in his name, The Stand Up And Shout Cancer Fund, is putting together a weekend of events out in Los Angeles to benefit his fund. The fund goes toward helping those with cancer. It is a great cause and, ever since it was formed five years ago, I have been honored to be a part of and always help out whenever I am called upon. Five years ago, I was lucky enough to be asked by Wendy [Dio] to host a lot of events, including Ronnie's public memorial. It was a huge honor to do that. She has asked me to come out in May and help out and engage in the activities for the fifth anniversary. That is going to be a great weekend for a great guy and a great cause. I know she has a bowling event planned, a motorcycle ride and a public memorial at the place where he is buried. All of this stuff is done to help the charity and I am really honored to be a part of it. That is what is coming up in May for me, as far as charitable stuff. There are also many things that come on to my radar all the time and if I can help, find the time and do something, I certainly do. I just met the other day with a friend who asked me to sign a bunch of books and stuff to help out Sloan Kettering Pediatrics. I am very fortunate that I have been able to make a career doing what I love and I'm very fortunate to have such a supporting audience. If there is a way I can give back at times and help out, I am more than happy to do so.
Read Eddie's entire interview with Icon Vs. Icon, here.
source: iconvsicon.com