EDDIE TRUNK DISCUSSES HIS NEW BOOK AND HIS DISDAIN OF THE TERM "HAIR METAL"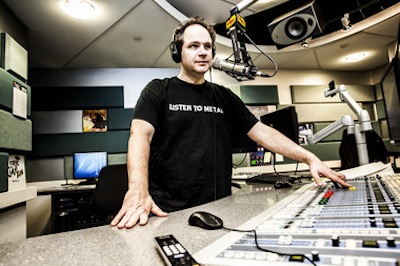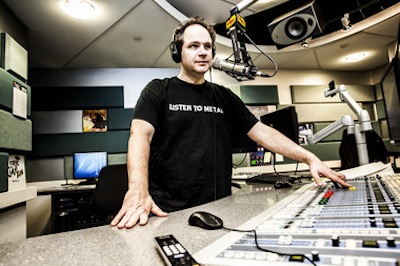 Chad Bowar of About.com recently interviewed very own Eddie Trunk. Portions of the discussion appear below.
Q: Is a second book like a second album, where you have your whole life to do the first one, but only a few months for the second one and a lot more pressure and expectations?
A: That's a great question. (laughs) Certainly the expectation is there for people who have the first book. The first book was incredibly well-received by most people, more so than I think me or my publisher ever envisioned. All the elements
that people loved about the first book: the layout, the mix of photos versus text, the personal stories, the playlists, all the anecdotes; they are all there. This book is a sequel in the truest sense of the word.
The big difference of course is this one has 35 chapters on bands that were not in the first book. I really wanted to include many of these bands in the first book, but I ran out of space. I hope it lives up to the expectations and the precedent that was set by the first book. Obviously, as you move into another 35 bands, not every one is going to be a household name. But a lot of people are looking forward to reading about some of the more off-the-radar bands. And there's plenty about established bands, as well.
Q: Was there an artist or artists that people complained weren't included in the first book that you were able to put in this one?
A: I didn't really hear from so many people about bands that weren't in the first book. I did hear from a lot of people about bands that were in the first book that they were kind of surprised about. An example of that would be Bon Jovi. Younger people especially don't quite understand the connection that Bon Jovi had with this scene when they first came on it. If you're not my age (I'm 49), you might not understand that they were very much a part of the hard rock/metal scene early on, and have evolved past it. Billy Squier, same story, from book one.
There were a couple of bands that I'm personally very close to that weren't included in the first book that are in this one. People were like, "I can't believe you didn't include Overkill in the first book." Overkill is a band that I was personally very close to from the beginning, being they were a Jersey band, and they are still friends to this day. One of the guys said, "Jesus, we've known this guy for 30 years and didn't make his book!" (laughs).
It was nothing personal, I love Overkill. But each book has to be a balance between bands I feel are important to include, bands I feel are important to include because of my personal relationship with them, and there are bands that I'm a really big fan of that maybe weren't ever all that popular, but I want to include. So it's got to be a balance. Obviously you have to have some name bands in there so that the book sells and enough people recognize the names. Then there are those bands that I love and want to talk about. So I'm happy to say Overkill is in this book, as are Testament, who were a big part of my early years in the music industry. Same with White Lion. I have a huge history with those guys. In this book I was able to include those guys and get their stories out.
Q: One band that's included in the book that you have championed is Y&T, who I think are very underrated.
A: I've always loved Y&T. As a kid I used to go see them at clubs like L'Amours in Brooklyn in the early '80s. I've seen them so many times over the decades. I think Dave Meniketti is one of the great singers and guitar players who doesn't get the accolades he should. I was really glad to be able to include them. One of the things that happened with the first book that I hope happens with this book is that you have the big bands that everybody knows like Ratt and Whitenake. But you also have Y&T and Riot and Angel, bands that maybe not everybody knows. That is something I hope people get turned onto through the book. Everything I've ever done is about sharing music that I love and maybe getting people to discover stuff they didn't know about.
Q: Some classify Y&T as "hair metal," a term you do not like and have talked about on your show. Do you have a problem with it if it's used as a term of endearment?
A: I'm not the thought police (laughs). I just say how I feel about things. Why I was vocal about that is that mostly younger people that didn't grow up in the times where these bands were crucified, don't realize that was born as a derogatory term. It was a statement that was applied to these guys that really hurt them for decades. I had Jake E. Lee on That Metal Show recently, and he said he couldn't get gigs throughout the '90s because every time he'd go in for an audition, bands would say, "There's that hair metal guy."
Read more at About.com.