DEF LEPPARD'S "VIVA! HYSTERIA" TO GET THEATRICAL RELEASE ON OCTOBER 2ND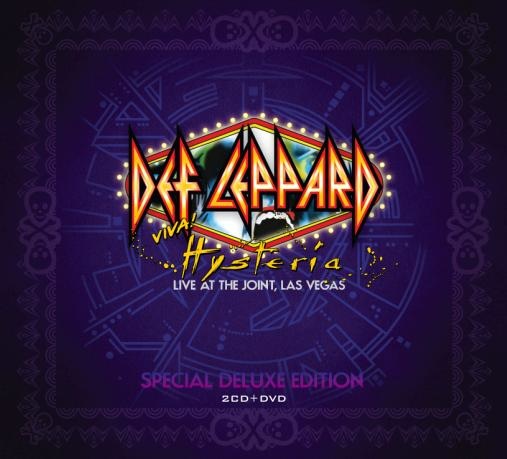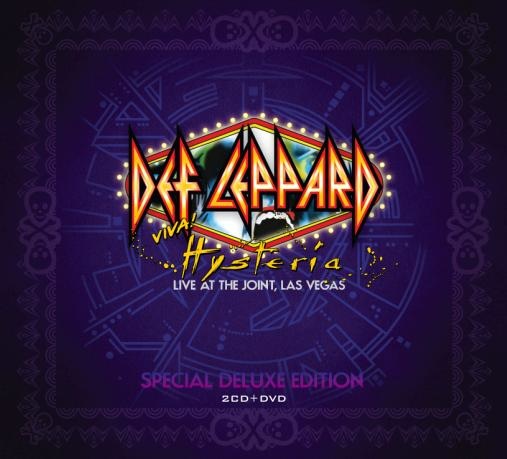 On October 2nd, Def Leppard's Viva! Hysteria will be shown in movie theaters across the country. To find a screening near you, please visit fathomevents.com.
With 100 million records sold worldwide, Def Leppard continues to be one of the most potent forces in global rock. For the past 30 years the band has been a top box-office draw, consistently selling out arenas worldwide.
Over the course of their career, Def Leppard produced a series of classic groundbreaking albums and with the release of Hysteria the band set the sound for a generation of music fans and artists alike.
Released in August 1987, the album went on to sell over 20 million copies worldwide, spawning seven hit singles including Pour Some Sugar On Me, Love Bites, Women, Rocket and the album's classic title track. Hysteria was produced by Robert John "Mutt" Lange and following its release the album reached Number 1 on Billboard's Top 200 chart in the U.S. and also Number 1 on the U.K. Album chart.
Hysetria has earned critical acclaim from a number of sources including Q Magazine, who voted the release as one of the greatest albums of all time, and Rolling Stone Magazine, who included the collection on their list of the 500 Greatest Albums of All Time.
For the first time ever, Def Leppard played Hysteria in its entirety during an eleven-show residency which started on March 22nd, 2013 at The Joint in the Hard Rock Hotel And Casino in Las Vegas. The band played also under the fictitious name of Ded Flatbird (which came about after someone once mispronounced Def Leppard as "Dead Flat Bird"). Two different opening sets of 35 minutes on each of the nights. The band showcased some fan favorite and rare songs from the early years of the band besides playing a selection of their greatest hits, highlighting classic material from throughout their career. The Viva! Hysteria show featured an elaborate set design created only for Def Leppard's Las Vegas residency.
Known for legendary big-scale arena shows, Def Leppard will bring their over-the-top production to your house as Viva! Hysteria is their first full live show shot in HD released commercially. It will be released on October 18th in Europe and October 22nd in North America in three formats: 2CD+DVD Deluxe edition, DVD and Blu-Ray.
Viva! Hysteria track listing:
CD 1:
Women
Rocket
Animal
Love Bites
Pour Some Sugar on Me
Armageddon It
Gods of War
Don't Shoot Shotgun
Run Riot
Hysteria
Excitable
Love and Affection
Rock of Ages
Photograph
CD 2:
Ded Flatbird Set#1:
Good Morning Freedom
Wasted
Stagefright
Mirror Mirror (Look Into My Eyes)
Action
Rock Brigade
Undefeated
Promises
Ded Flatbird Set#2:
On Through The Night
Slang
Let It Go
Another Hit And Run
High 'n' Dry (Saturday Night)
Bringin' On The Heartbreak
Switch 625
—
DVD adds bonus content – Acoustic Set:
When Love and Hate Collide
Have You Ever Needed Someone So Bad
Two Steps Behind You
DVD / Blu Ray menu includes:
– Viva Hysteria
– Ded Flatbird Night 1
– Ded Flatbird Night 2
– Acoustic Set
– Photo Montage