EDDIE TRUNK AND SEAN MCNABB REMINISCE ABOUT ROCK ICON RONNIE JAMES DIO, EDDIE SAYS, "HE HAD A SENSE OF HUMOR AND LOVED TO WIND ME UP"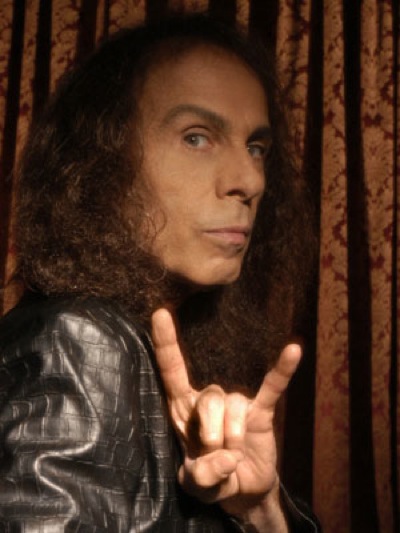 Keith Valcourt of the Washington Times spoke with our very own Eddie Trunk and Sean McNabb about Ronnie James Dio at the Roll for Ronnie bowling tournament which raised money for the Ronnie James Dio Stand Up And Shout Cancer Fund. The interview appears in its entirety below.
Question: You were friends with Ronnie. What does a night like tonight mean to you?
Eddie Trunk: When Ronnie passed away, his wife Wendy asked me to host his memorial, which to me was one of the greatest honors I ever had. When I see pictures from that, it is still surreal to me.
Ever since she has asked me to host the fundraising events. I was a fan first and foremost, but over the years Ronnie and I became friends. Wendy said over the years Ronnie enjoyed my company. To be called on to do this sort of stuff is an honor, and it's important. Not only to the cause to raise funds but because it keeps his memory alive and keeps the spotlight on his legacy.
Q: What brings you here tonight, Sean?
Sean McNabb: I'm a board member on the Ronnie James Dio Stand Up [and Shout] Cancer Fund. I have been for two years now. We're here to raise money for cancer research. The cool thing is it actually goes to research. How cool would it be if there was a saliva strip that you could get as a marker for cancer? It's all about early detection. You could have strips for use at home. The money goes to research and development of that at UCLA.
Q: How did you get involved?
SM: I have been a Dio "family" member since I joined Quiet Riot when I was 20 years old. I'm fifty one now. It's been an amazing journey with this family.
Q: What do you remember about the first time you met him?
SM: I remember a very gracious human being who showed me how to carry myself. I had only been in local bar bands until then. Suddenly I got national gig. We flew to this Japan Aid 2 concert, and I just watched him and how he carried himself. He showed a lot of us how to carry ourselves and deal with people.
Q: You interviewed him a bunch of times and hung out with him, but did you ever bowl with him?
ET: No, I never bowled with him. (Laughs) Many pints and dinners over the years, but I never did bowl with him. Did he bowl?
Q: [Dio guitarist] Craig Goldy told he would bowl late at night after shows.
ET: I did not know that. That's awesome. Because I live in New Jersey and he lived here, we got together at press junkets or at shows. We talked on the phone, but I never lived in proximity to say, "Hey, let's go bowling." If I had, I'm sure we would have.
Q: What is the one thing you know from hanging out with him people would be surprised about?
ET: He was a ballbuster. He had a sense of humor and loved to wind me up. I think people that don't know him look at the heavy music and think he was dark and serious. But he loved to bust my balls.
The other thing some people don't know he was a huge sports fan. Loved sports. He was Yankees fan; I'm a Mets fan. He told me some of his biggest songs were written and inspired by him watching sports. Stand Up and Shout is the [sports] crowd standing up.
Q: What do you miss most about Ronnie?
ET: The music and the friendship. Going to shows. Sitting backstage with him talking. Watching him sing so brilliantly. I miss his friendship and support.
He's been gone for a little while now, but it still doesn't feel like he's gone. He is so much a part of the things that we do. Without trying, I always play one of his songs, whether it's Rainbow, Sabbath or Dio on my shows.
Q: What are you working on now?
ET: I've got six radio shows on Sirius XM [and] a brand-new channel there called Volume on Channel 106. All talk about music. I do a live daily show there.
Then the Monday night show on Hair Nation. Plus my FM syndicated show and my podcast. And I'm hosting a show on AXS TV called Reel to Reel. It's all music documentary films.
Q: Do you miss doingThat Metal Show," and is there any way it will ever return?
ET: I miss it more than anything, and I hope it comes back. There is a way. And that way is really simple: We just need to find somebody at a network that believes in it and wants to do a rock talk show on TV. As popular as the show was, it is still hard to find that person.
Q: What do you think of the Guns N' Roses reunion tour?
ET: It was great. I saw the first regular show in Vegas. I thought they were amazing. It is incredible how drama-free the tour has been. No late start times. Nobody complaining. The band sounded great.
People said Axl couldn't sing anymore, and he is singing great. It's great for rock 'n' roll. I'm curious to see where it goes from here.
source: washingtontimes.com