EDDIE DISCUSSES "THAT METAL SHOW," WHICH CLASSIC BAND IS STILL GOING STRONG AND HIS MOST ANTICIPATED ALBUM OF 2016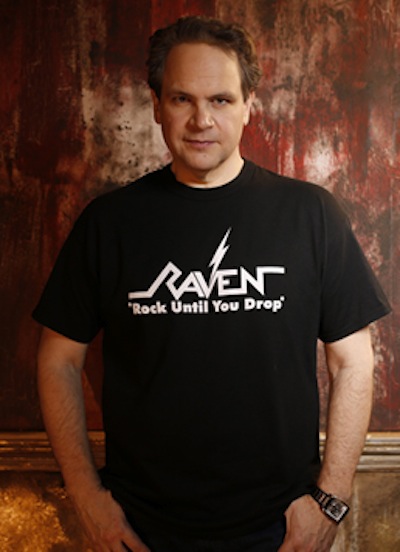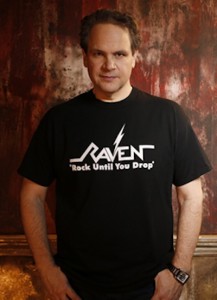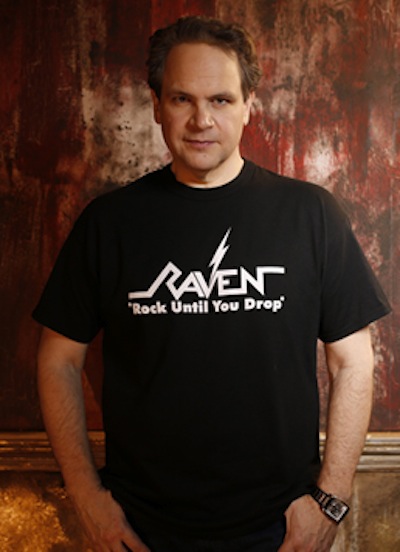 Ruben Mosqueda of Oregon Music News spoke with our very own Eddie Trunk. Excerpts from the interview appear below.
OMN: VH-1 Classic has disappointed a lot of hard rock and metal fans but not picking up That Metal Show for another season. Who owns the rights to the name if you take it elsewhere can you use the name?
Eddie: Thank you and thank you to the fans that are upset about the show. We didn't want it to happen either; we had a tremendous run with them. We're grateful for what it was but we do hope to go to bigger and better things from here forward. As far as the name is concerned it's under the control of our producer who I might add no longer works for VH-1. For all intents and purposes we control the name with him. He owns it of course we're tied to it because it's That Metal Show.
We'll see how this all plays out. He's trying as hard as we are to try to keep the show alive and find a new home for it. It could wind up bigger, better and on a new network—which is what we all hope for. It could wind up as a slightly different variation on the show under a different name. We're hoping for some good news in the next month or so.
OMN: You were always pretty cautious when approached by fans on social media, the radio show or even in your live appearances about "the next season" of That Metal Show. It didn't matter if it was season 3 or 13 you always said that you were waiting to hear if the show was being picked up. Was it really season to season with VH-1 Classic? I think fans often thought that it was a given that VH-1 Classic would renew the show.
Eddie: No it was never like that, it was season to season like you said. The way it worked after every season they had 90 days after the last episode to let us know if they want us to do more. We would just wait for what is called in the industry a "pick-up notice" which is a legal document that is sent to our agents or managers from their lawyers exercising their options. We were very lucky that that option was exercised 14 times.
The only time that we knew that there would be a "next season" was the first season. Mid-way through the first season we received notice that we would be doing a second season. The reason for that I feel was that the network needed to do a second season to find out if the had something they needed to do a second season. That's the only time we worked with any security that we still had a future with the network. If you recall back then the show was 30 minutes long we weren't being paid as much and the show wasn't as expensive for the network to do.
OMN: Stump the Trunk has taken a life of it's own. Have you ever been approached about spinning that off into it's own stand alone show?
Eddie: It has. I have been told this before; I have a new agent that is looking at what opportunities are out there for me. Who knows? It could happen? I'm totally open to some kind of 'rock n' roll trivia' thing. As you know. It's been done before—it doesn't seem to last long. I have become known as "that guy" so I'm willing to explore it. Unfortunately, VH-1 Classic didn't do anything.
OMN: Who's the best classic rock act going strong and still delivering live at the moment?
Eddie: Well, I'd have to say Aerosmith. They're remarkable. I grew up loving Aerosmith—I still do. I've seen them live a lot over the last few years and for what they did early in their career and for their age; they're remarkable. It's still the original five guys, they still look great and in my opinion Steven Tyler is still "the best" frontman in hard rock. I savor everyday that we still have the band intact. It's special. I also have to say Cheap Trick in my opinion is a close second. They don't have Bun E. Carlos in the band anymore but they're still amazing. Sammy Hagar is another great one. Sammy is almost 70?! Can you believe that?!
OMN: What's is more likely to happen; David Lee Roth finally getting the Eat 'Em and Smile band back together or Sammy Hagar and Michael Anthony joining Van Halen?
Eddie: Well, as you know the Eat 'Em reunion was seconds from happening. The band was literally on stage before the fire marshal shut it down. I think I'd have to go with Roth getting that band back together because it comes down to just one guy wanting to do it. I think the only thing preventing it from happening is the fact that David doesn't know what is happening with Van Halen. I assume he doesn't want to burn that bridge until he's sure there's nothing going on. There's been a lot made about Eddie (Van Halen) and Sammy exchanging pleasantries on Twitter, but I don't make a whole lot of that. Then again that's how things happened with Slash and Axl (Rose).
OMN: In closing what's your most anticipated record of 2016?
Eddie: Well, I have it already—the new Anthrax record (For All Kings) is simply amazing. It's out at the end of February (29th). I can't believe it's been five years since Worship Music they've followed it up with another great record. Anthrax is making some of the best music of their career.
A record that I know is done and that I hope eventually gets released in 2016 is John Sykes' new album. He's an incredible guitarist and songwriter. The album was completed now for a couple of years and he's just sitting on it. John is very stagnant as far as the business; I think he struggles a little bit with the current state of the music industry.
Read more at Oregon Music News.
See Eddie bring his unique storytelling to Malibu's in Vancouver, WA on March 18th.
source: oregonmusicnews.com