DUE TO THE DEATH OF SINGER STEPHEN PEARCY'S SISTER, RATT CANCELS THEIR "MONSTERS OF ROCK" CRUISE APPEARANCE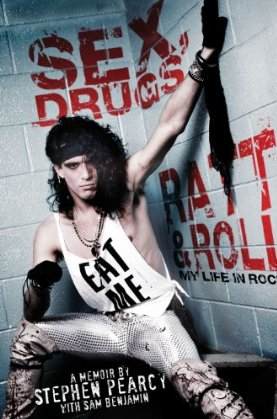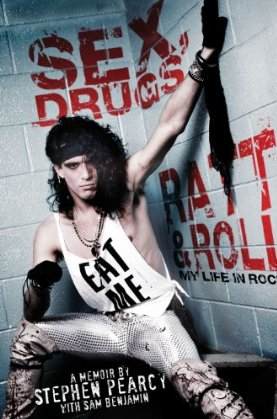 Ratt have been forced to cancel their appearance on this weekends Monsters Of Rock Cruise due to the death of Stephen Pearcy's sister.
"We are deeply saddened to report that Stephen Pearcy's sister has passed away," said a statement on the band's Facebook page. "Due to this sudden and unexpected news, Ratt will not be performing on the Monsters of Rock Cruise. We would like to thank all our loyal fans for their continued support and understanding. Our thoughts and prayers go out to Stephen and his family. We ask that you kindly respect Stephen's privacy during this difficult time."
In late January Pearcy said the band would release a brand new studio album later this year, their first with bassist Juan Croucier since 1990's Detonator.
"We're looking forward to recording. We've actually been writing for the new record for quite some time," Pearcy told Noize In The Attic during a recent radio interview. "Warren DeMartini and I actually went into the studio and cut a song. So hopefully a new Ratt record this year is what we want — our 30th year anniversary and our tenth record, so it'll be OK."
Regarding the return of Croucier, Pearcy says, "It's been a process. Once the dust was cleared we brought him back in — or he came back in. It's the four original guys and we'll see what happens. I'm excited he's back in the camp to do what he does. He's a brilliant singer — covers my ass 24/7 out there. But when it comes to writing its all up to him."
Pearcy promises the next Ratt release will be even better. "Warren and I are spearheading the next record to be what it should be — more EP, 'Cellar'. Just real hardcore, basically. If this song we recorded is the only song ever released, I'd be way happy — don't even have to do a record. We just have so many good riffs and music we haven't even tapped into. It's good stuff. I mean, it excites me, and if I'm excited I'm way into it. If I think it's just like, 'hmmmm whatever, I can write better riffs than that', that's different. Warren's got some great shit going on right now, and it's perfect timing. Like I say, tenth record — 30th anniversary.
"We're gonna start recording the Ratt record hopefully in the next few months, and it'll definitely be out this year. And we're trying not to do shows, even though there are some on the books. But the less shows we do the better, because I'd like to just get the record done — and that's where I'm at. I want a new Ratt record for the 30th year, and we'll take it from there. The record is the most important thing for Ratt this year."
additional source: sleazeroxx.com