DRUMMER VINNIE PAUL REPORTEDLY DIED FROM HEART DISEASE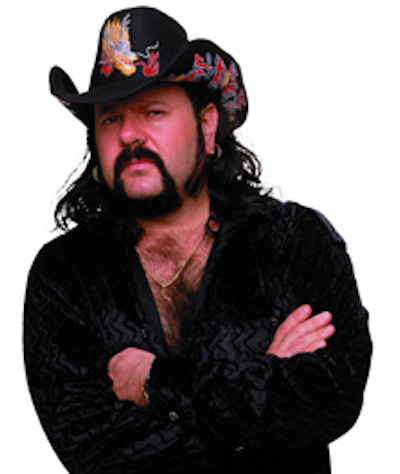 TMZ reports:
Vinnie Paul, Pantera's drummer and one of the original founders of the band, died from a bad heart.
The Clark County Coroner tells TMZ that Vinnie died of dilated cardiomyopathy, an enlarged heart, as well as severe coronary artery disease, a heart condition. We're told he died of natural causes.
As we reported … Vinnie died in his sleep this past June at his Las Vegas home. His body was going to be buried in Texas next to his mom and his late brother, "Dimebag" Darrell Abbott — who was tragically murdered on stage during a show.
Paul was laid to rest in a custom KISS casket, identical to the one his brother was buried in. Gene Simmons and co. provided the casket as a gift to Vinnie's family. He was buried in some of his own clothes — including his hat, shoes and flannel, among other items.
A free public memorial concert was also held for him in Dallas at 3:33 PM to recognize his brother, Darrell. Paul was 54 when he passed
source: TMZ.com