DRUMMER JOEY KRAMER LOSES LEGAL BATTLE TO PLAY WITH AEROSMITH AT THE GRAMMY AWARDS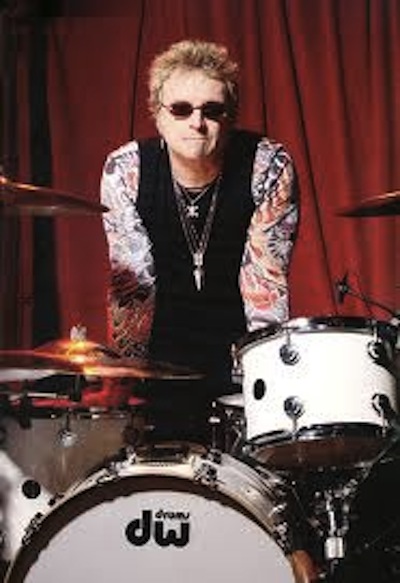 The New York Daily News reports:
…The Superior Court judge in Plymouth County, Mass., decided [Aerosmith drummer joey] Kramer can't force his best-selling band to let him perform with the group at Sunday's Grammy Awards, even after he flew to Los Angeles and was turned away from a practice on Monday.
"Given that Kramer has not played with the band in six months and the dearth of available rehearsal time before the upcoming (Grammy) performances, Kramer has not shown a realistic alternative course of action sufficient to protect the band's business interests," Judge Mark Gildea ruled.
"It is hereby ordered that the plaintiff's request for injunctive relief be denied," he wrote.
Kramer, 69, sought court intervention in the battle with an emergency legal filing on Friday…
He initially filed papers because Kramer claims was he subjected to a brand new band policy he did not approve of, where he would have to audition to prove he was "able to play at an appropriate level" in order to regain his drummer role.
After agreeing to the band's terms, Kramer's hopeful return to the band was denied.
Both camps released statements, Aerosmith's read, "We would be doing a disservice to Joey, to ourselves and to our fans to have him play without adequate time to prepare and rehearse. Compounding this, he chose to file a lawsuit on the Friday night of the holiday weekend preceding the Grammys with total disregard for what is our limited window to prepare to perform these important events."
The statement continues, "Given his decisions he is unfortunately unable to perform, but of course we have invited him to be with us for both the Grammys and our MusiCares honor. We are bonded together by much more than our time on stage."
Kramer responded by writing,
Being prohibited from playing with a band that I have given 50 years of my life to supporting, is beyond devastating. This is not about money. I am being deprived of the opportunity to be recognized along with my peers, for our collective, lifetime contributions to the music industry. Neither the MusiCares' Person of the Year Award nor the Grammys' Lifetime Achievement honors can ever be repeated."
He continues, "I hope our fans can understand that all I'm trying to do is get back to playing with the band that they love – and that's Aerosmith with all five original members. The greatest magic and success of Aerosmith happens when all the band's founding members are together in the house."
Finally, Joey says, "To be removed from my rightful place on stage to celebrate our success – a success that acknowledges my own life's work, is just plain wrong."
To read more about Kramer's case, please click here.