DRUMMER DAVE LOMBARDO DISCUSSES HIS FORMER BANDMATES SAYING, "IF IT WEREN'T FOR ME, SLAYER WOULD NOT EXIST"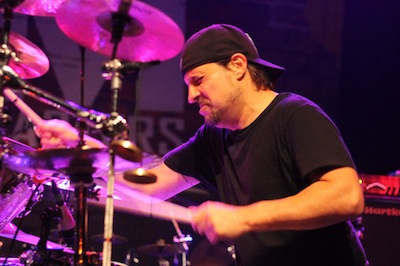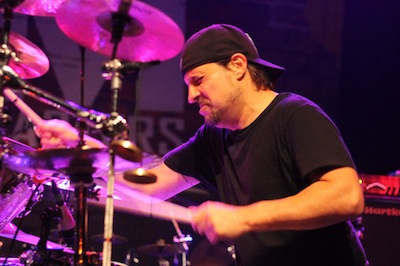 Mark Ashby of Planet Mosh spoke with former Slayer drummer Dave Lombardo about his relationship with former bandmates. Excerpts from the interview appear below.
Planet Mosh: How does [Lomardo] look back on what happened [with Slayer] and how it was handled?
Dave Lombardo: This could have been an easy fix. I wasn't asking for anything other than to be treated equally. I'm sure I've made mistakes along the way, but my intention was never to leave. Who would do that in the golden years of a band? Where we stand now disgusts me. [Deceased guitarist] Jeff [Hanneman] didn't want this – and neither did I.
Planet Mosh: In a recent interview, Tom Araya described you as "a working member of the band" and said you weren't a partner, how do comments like that sit with you, when you were a founding member of the band?
Dave Lombardo: It's sickening. I left the band in '92 to be at home for the birth of my son, period. One show changed the course of this band. Tom has forgotten history… swallowed the stories that have been created throughout the years to sell tickets. If it weren't for me, Slayer would not exist. I approached Kerry to start this band. Somehow they have forgotten that.
Planet Mosh: Later in the same interview, he accuses you of "ranting" on Facebook, and says you published stuff which was "legally binding and private," do you regret any of what you said at the time?
Dave Lombardo: No. My "ranting" on Facebook still stands because it's accurate.
Planet Mosh: How would you describe your relationship with Tom and Kerry these days?
Dave Lombardo: Sadly, non-existent.
Planet Mosh: The death of Jeff Hanneman obviously hit you very hard, did you see him before he passed away, and, if you can, could you shed some light on what your relationship with him was like?
Dave Lombardo: I didn't see Jeff for a few months before he passed, but we had many texts and phone calls right up until [then]. He really didn't let anyone too close to his everyday life. But, when we spoke it was like no time had passed, a lot of laughter. I couldn't ask for anything more than what my relationship was with Jeff. It was amazing."
Planet Mosh: Were you surprised by the apparent coldness which your former bandmates, and especially [guitarist] Kerry [King], showed after Jeff's death?
Dave Lombardo: I was shocked that Tom didn't show up to the memorial. It was uncomfortable for me to be there, given what was going on with the band, but I still showed up. I was equally shocked at Kerry's self-centred stories. None of his stories described the kind of human being Jeff was…
Read more at Planet Mosh.
source: planetmosh.com