DRUMMER BILL WARD SAYS HE HAS A NEW ALBUM CALLED "ACCOUNTABLE BEASTS" IN THE WORKS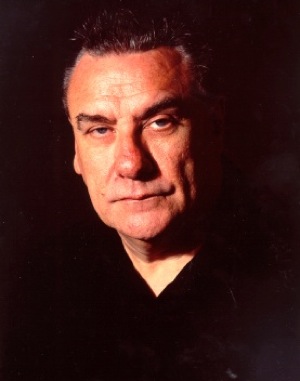 Sick Drummer Magazine caught up with original Black Sabbath drummer Bill Ward to talk about his fine art project and new music. Read about Ward's new music below.
SDM:…Will we maybe be able to hear you behind the drums again anytime soon, regardless of who it may be with?
BW: I think the soonest it's going to be is probably on an album we are trying to finish right now. We're in the final mix and some of the tracks are mastered. It's an album called Accountable Beasts and I've been working on and off with it for about five years. I play seven or eight of the drum tracks on it, have put a lot of really hard work into it and I wrote most of the material. I am quite pleased with the amount of work I've put into the album to date and I'm hoping it will come out at some point in the near future. I can't say definitely, but I can say that we are working on the final mix and I kind of have a goal behind that, which is let's get this thing finished and mixed as soon as possible. We are working on that right now, in fact this very day, to go into the studio and so on and so forth. Setting up our dates, studying my mix sheets, and working out final over-dubs if any need to be done. We have some of the material which is already what I like to call "master-mixed", it's board mixed and we don't need to touch it, it just goes to mastering. There's nine songs on the record I believe, so that would be the first time you'd get to hear me drumming again, at least at this point. We have other projects that are going on as well, but it's a bit too early to tell yet.
SDM: You said you wrote most of the material, would that be guitar as well?
BW: Yes. Well, I don't play guitar but what allows me to be able to work with guitar is that I have an incredible guitar player. He's so open-minded that when I take my keyboard notes to him, I'll just play a little bit of the melodies and such. I love working with melodies and I can work out a lot of the different parts, so when I do that my lead guitar player is extremely amicable. We put our ego's outside the door and it's like… ok! let me see what we can achieve here. Let me see if I can produce these things you're trying to get at. It's a very good working arrangement and he sounds absolutely great on the record, he's fuckin' rock-n-rolling! I mean, it's really good! I obviously like it and I hope everybody else will, but it's definitely a good piece of work.
Read the entire interview at Sick Drummer Magazine.
source: sickdrummermagazine.com