DEF LEPPARD'S JOE ELLIOTT ON THE BAND'S ROCK HALL NOMINATION, "I'M NOT GONNA HOLD MY BREATH…JUDAS PRIEST DIDN'T GET IN LAST YEAR"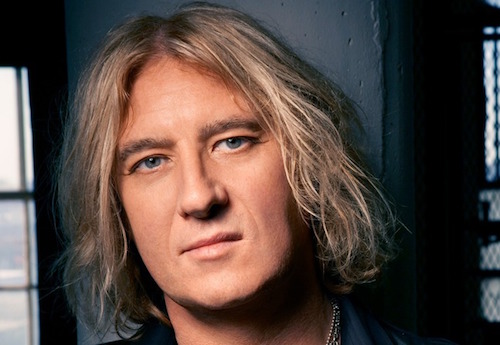 Def Leppard frontman Joe Elliott spoke with Gary Graff of Billboard about the bands Rock Hall nomination. Below are some quotes from the feature article.
On the nomination:
"We'll wait and see. I'm not gonna hold my breath because I know how this can go. Judas Priest didn't get in last year, and it's a big disappointment for them that they didn't. So I'm not taking anything for granted…People keep sending us snapshots if they're at the (Cleveland) museum — 'Check out the fan vote!' and there's our name at the top, like 300 percent higher than whoever is the number two choice of the fans. That sort of makes it a lot more realistic for us. It's not this cloak and dagger thing, it is actually bringing the real people to have a bit of a vote on it, if you will."
Discussing guitarist Pete Willis being included in the band's induction list:
"Pete is very important in the very early embryonic version of this band and if the group..I really couldn't tell you how that's going to pan out. Would we welcome his company? Well, why not? If he's nominated, he's rightly nominated. He does deserve to be on the list."
In the meantime, the band is still busy on the road, playing Hysteria full-album shows in Hawaii, Japan, Australia and other markets, wrapping up for the year during mid-December in London. The group has done some "bits and bobs" of recording, though no new album is planned at the moment.
Read more at Billboard.
source: billboard.com