ACE FREHLEY REPLACES MUSICIANS FROM HIS SOLO BAND WITH GENE SIMMONS' BACKING GROUP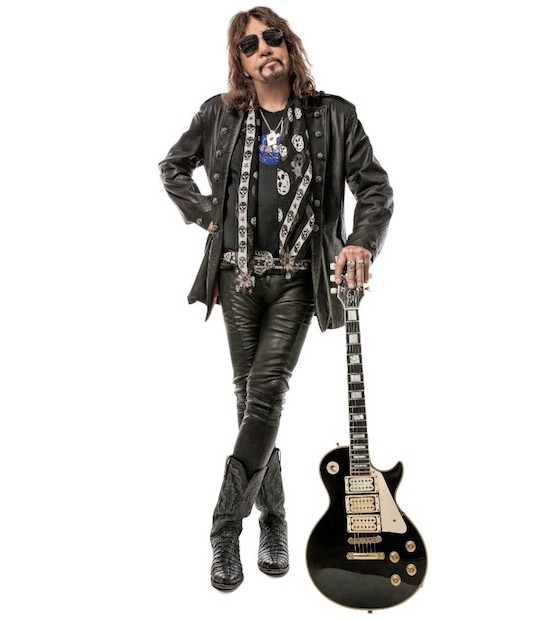 Former KISS guitarist Ace Frehley has parted ways with the solo band that has backed him on his most recent tours: Richie Scarlet on guitar, Chris Wyse on bass and Scot Coogan.
He tells The Cassius Morris Show (via blabbermouth.net), "I'm changing the lineup in my band. I'm actually gonna start working with the band that backed up [KISS bassist/vocalist] Gene [Simmons on his recent solo tours]. I worked with them in Australia, and they also did eight shows with me in Japan. And I realized that… I think they were better than my current lineup, so I've decided to make a change. They're younger and more hungry."
Backing Frehley and Simmons on the Australian tour were Philip Shouse on guitar/vocals, Ryan Cook on guitar/vocals, Jeremy Asbrock on guitar/vocals, and Christopher Williams on drums. After the Aussie dates, Shouse, Cook, Asbrock and Williams accompanied Frehley on the Japan trek. Shouse switched from guitar to bass for Frehley's show.
Frehley — whose new solo album, Spaceman, will be released on October 19th through eOne— first left KISS in 1982. He rejoined in 1996 and parted ways with the band once again in 2002 after the conclusion of their first "farewell tour."
Listen to the entire interview below.