DEF LEPPARD'S "HYSTERIA ON THE HIGH SEAS" INAUGURAL FAN CRUISE GOES ON SALE TODAY JUNE 18TH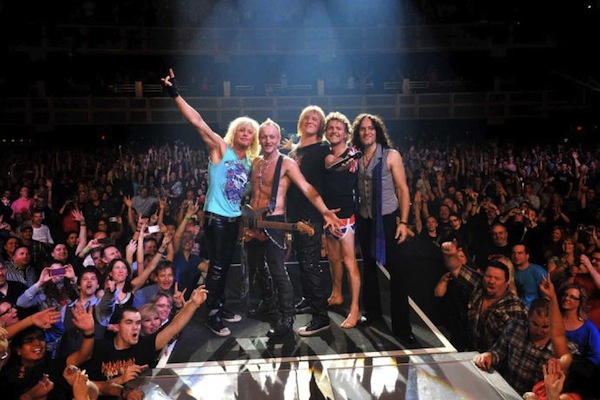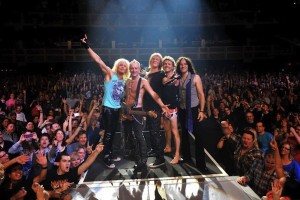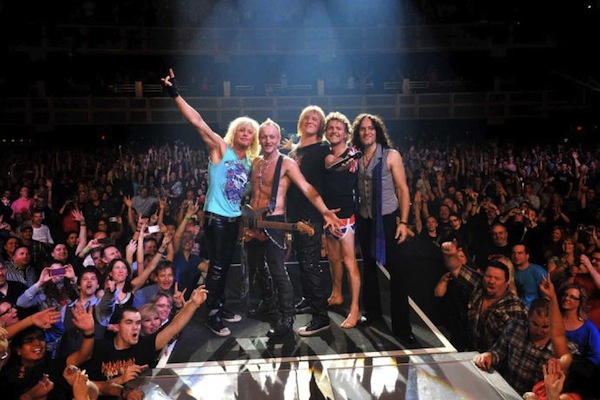 Def Leppard's inaugural fan cruise, Hysteria on the High Seas, a unique, four-day, four-night voyage out of Miami next January 21st-25th, 2016 aboard the MSC Divina, goes June 18th.
One of the greatest rock bands of all time, Def Leppard, will sail with their fans aboard the MSC Divina for the entire cruise, as "Hysteria on the High Seas visits Grand Bahama Island and the private island paradise of Half Moon Cay, Bahamas. Two payment plans are available for cabins aboard the full-ship charter, which are priced starting at $899 USD per person for double-occupancy cabins, and $600 USD per person for quad rooms (government fees, taxes, and gratuities not included). For booking and more information, visit DefLeppardCruise.com.
This exclusive cruise is a fantasy camp for enthusiasts of Def Leppard, with non-stop entertainment, activities and fun. While this cruise is about all things Def Leppard, the "Hysteria" continues with some of the great names from the 80's and beyond, with an initial lineup that includes: Tom Keifer; Last in Line; Eric Martin (Mr. Big); Ritchie Kotzen; Kip Winger; Eddie Trunk and Luc Carl with more to come. In addition, passengers sailing aboard the cruise will received complimentary admission to an exclusive pre-cruise event on Wednesday, January 20th in Miami, FL, featuring special guest artists and more (details TBA).
Def Leppard's "Hysteria On The Seas" fan cruise will include:
Complimentary admission to the Def Leppard Cruise Pre-Party on January 20 (Details TBA)
Stops at two exciting ports of call, Grand Bahama Island and private island oasis, Half Moon Cay.
Def Leppard Theater Performance
Def Leppard Storytellers Performance and Q&A
Def Leppard's Vivian Campbell in Last in Line Performance
Eddie Trunk's Def Leppard, Behind the Music
Daily performances from support artists on four stages throughout the ship
Support Artist Storyteller Performances
Support Artist Meet & Greets/Photo Ops, Jams and Q&A Sessions
Special Events, Theme Nights and much more
Additional Def Leppard events to be announced