DEF LEPPARD TO PERFORM INTIMATE CONCERT IN LOS ANGELES FOR SIRIUS/XM, EXCLUSIVE SHOW ON MAY 26TH AT THE WHISKY A GO GO AS PART OF THE "SMALL STAGE SERIES"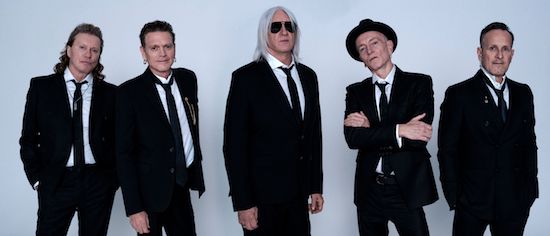 Sirius/XM announced today that legendary rock band, Def Leppard, will play a special invitation-only concert in Los Angeles at the Whiskey a Go Go for Sirius/XM listeners. The intimate performance, part of SiriusXM's Small Stage Series, will take place on May 26th, in celebration of Def Leppard's forthcoming album Diamond Star Halos which is scheduled to be released on May 27th. 
On June 16th, Def Leppard is set to kick off The Stadium Tour which will hit 36 major cities across North America. Def Leppard will be joined by Mötely Crüe, Poison, and Joan Jett for this massive and highly anticipated stadium run. Prior to Def Leppard's tour, this will be the first-time fans can see the band perform new songs live from their latest album live in addition to the stadium anthem hits that cemented them as rock icons. The performance will premiere on SiriusXM's Def Leppard Radio and Howard 101 on May 27th at 5:00 pm ET and PT. Additionally, the concert will broadcast throughout June on Classic Rewind (ch. 25) and 80's on 8.  
For information on how to attend SiriusXM's Small Stage Series, featuring Def Leppard please visit siriusxm.com/DefLeppardLA.
Def Leppard Radio will launch on May 27th and run through June 25th on the SXM App. The channel will also be available on satellite (ch. 39) on May 27th through June 2nd. 
Featuring a slew of guest hosts, Def Leppard Radio will delve into the band's 40-year music career, providing insight behind both their greatest hits and their new album. Def Leppard Radio will also spotlight other artists performing on their stadium tour like Mötley Crüe, Poison and Joan Jett, as well as artists who influenced Def Leppard including David Bowie, Queen, T. Rex, Mott The Hoople and more. 
Sirius/XM's Small Stage Series features performances with premier artists spanning music genres and styles, and comedy, and held in small iconic venues. SiriusXM launched its Small Stage Series in August 2021.