DEF LEPPARD LANDS ON THE CHARTS AS THEIR MUSIC HITS DIGITAL PLATFORMS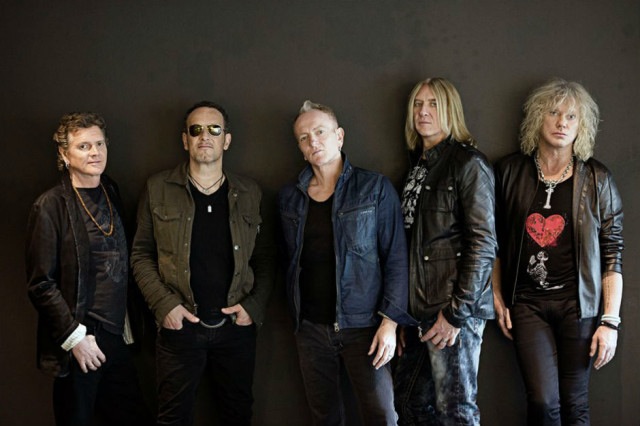 Def Leppard are back in the charts in a big way since making their entire back catalogue available via streaming services for the first time.
Last month, the Sheffield rockers introduced their collection of recorded material on to sites including Spotify and Apple Music – and in doing so, have made a huge impact globally.
Their albums have charted in the iTunes Top 10 in more than 30 countries, including Hysteria at number three in the US and number five in the UK.
Hysteria is also sitting at the number one spot on the US catalogue albums chart, marking the second time it's reached the top spot. It previously hit number one last year when the deluxe edition launched.
Classic 1983 album Pyromania also achieved its highest ever chart position, while 1995's Vault: Def Leppard Greatest Hits 1980-1995 enjoyed its highest entry since topping the catalogue chart in August 2002.
The band recently announced a North American tour with Journey starting May 21st in Hartford, CT and wrapping up on October 6th at the The Forum in Los Angeles, CA. To view the entire itinerary, please click here.
additional source: Classic Rock via teamrock.com