DEF LEPPARD GUITARIST PHIL COLLEN SAYS KISS DESERVES TO BE IN THE ROCK HALL, BUT HE DOESN'T CARE IF DEF LEPPARD ARE EVER INDUCTED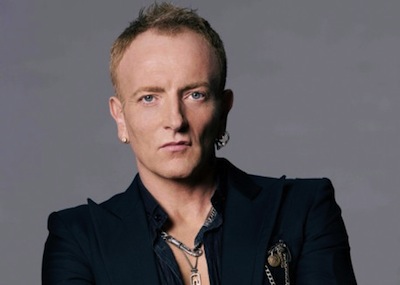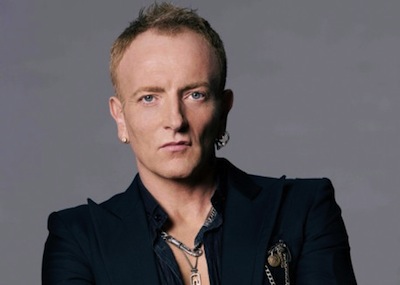 Def Leppard and Manraze guitarist Phil Collen says that KISS are fully deserving of their place in the Rock And Roll Hall Of Fame but that he insists he couldn't care less if Def Leppard are ever inducted.
Collen praises KISS – who are currently on a mammoth co-headlining tour with Leppard – but is adamant he wasn't bothered about following in their bootprints.
He tells Shmonty And Conklin's radio show: "I think it's great that KISS got in there. They should be there. They're an American band 40 years and they've been snubbed.For me, I really don't care, whatever. The way I look at it, I've got two diamond albums sitting on my mantlepiece — that's 10 times platinum. I've got two albums. That means the fans went out and bought it, so that means a lot more to me."
Def Leppard are touring America with KISS and after a nearly-30-year career packed with huge hits and big selling records the band have almost done it all. But Collen says they still set targets. for everything the band achieve they set themselves another goal.
He adds: "Back in the day, it was getting a gold album, then a platinum album, and they don't really exist anymore, so that's passed by. There's all these other things. You just want your music to translate, for everyone to hear it, which we're doing — we're succeeding there. And then with concerts, it's always been, you wanna play a certain venue — you wanna be at Wembley, Madison Square Garden, the Marquee club, the Budokan in Japan. So they're all goals and ambitions that we've actually succeeded already. But you keep adding more."
Fans have been waiting six years for a follow up to 2008's Songs From The Sparkle Lounge, but the wait could be over.
Collen says: "We've just written 15 songs for our new album. We're actually blown away, because it normally takes us about five years to write 10 songs, and we've got 15 songs already — we've gotta finish them off, but we're gonna have an album out next year. So for us, that's our big goal. Next year's gonna be a really important year. We've got this great album. The recording has been really going fast and flowing, so we're ultra excited about that."
source: classicrockmagazine.com