DEF LEPPARD GUITARIST PHIL COLLEN SAYS ANGUS YOUNG SHOULD RESIST THE URGE TO RECORD A NEW AC/DC ALBUM WITH AXL ROSE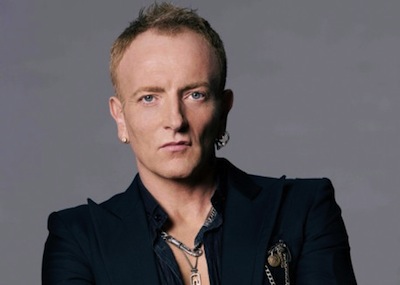 Def Leppard guitarist Phil Collen says that Angus Young should resist the urge to make a new AC/DC album with Axl Rose, insisting that the legendary hard rock band "has lots its integrity" through its recent lineup changes, reports blabbermouth.net.
Singer Angry Anderson of the veteran Australian act Rose Tatto said in a recent interview with The Rockpit that Angus told him he is at work on new AC/DC music and intends to have Guns N' Roses frontman Axl Rose — who took Johnson's place on the road in 2016 — sing on the LP.
Asked in a recent interview with Forrest of the Boise radio station 96.9 The Eagle if Angus should record a new AC/DC album with Axl, Phil said: "No. I'm a huge AC/DC fan, and if the whole band's left or gone… Malcolm [is] dead, obviously. Brian Johnson got kicked out. Cliff Williams retired and Phil Rudd got arrested. You've got one person [left], so it's not really AC/DC. Maybe call it 'A, With Axl Rose.' It kind of loses its appeal. It becomes karaoke; it becomes something else, and it's lost its integrity, really."
He continued: "I wouldn't do that, personally, if I was Angus. I thought Axl Rose [did] a great job, by the way. I thought he [did] amazing when he stood in for Brian Johnson. I thought he was amazing, actually. Full power to him — he's done really, really good stuff. But I think as a band, if he was gonna do an album, it may sound good, but it's not really the band anymore."
Singer Brian Johnson was forced to leave the band mid-tour due to a dangerous level of hearing loss, while Rudd was dismissed following a drug arrest and Williams decided to retire at the end of the cycle.
Malcolm Young was diagnosed with dementia several years ago and bowed out before the sessions for Rock Or Bust began. He died this past November.