DEEP PURPLE'S IAN GILLAN ON THE ROCK N' ROLL HALL FAME: "IT REALLY DOES NOT AFFECT ME"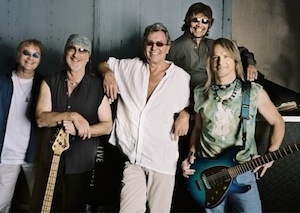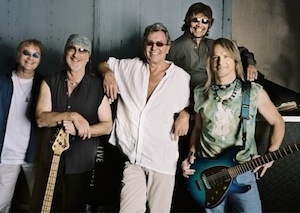 Chris Epting of AOL's Noisecreep spoke with Deep Purple frontman Ian Gillan about his musical influences and the Rock N' Roll Hall Of Fame. Portions of the interview appear below.
Noiseceep: What were some of your earliest musical influences?
Gillan: I grew up around music. My granddad was an opera singer, my uncle was a jazz pianist, my grandmother taught ballet and I was a boy soprano in the church choir – and then I heard Heartbreak Hotel and everything changed! The first real gig I ever went to was to watch a guy called Cliff Bennett – he had a soul band with saxophone's and everything. His voice sent shivers through me. Cliff Bennett & the Rabble Rousers they were called, and he is still around. I spent the next 30 years trying to get that tone in my voice that he had. Finally, at about 50-years-old, I finally found satisfaction in the high mid-range of my voice! I invited him to do some backing vocals on an anthology I did a few years ago. Delightful man.
Noiseceep: Ian, many of us think it's a disgrace that Deep Purple is not in the Rock and Roll Hall of Fame. Your thoughts?
Gillan: I have a simple answer. Simple to me, anyway [laughs]. I fought against, all my life, becoming institutionalized. So it really does not affect me. But on the other hand, my family and friends and everyone that has stuck with us all these years, it means something to them. They love that recognition. To analyze it, and I'll try not to sound cocky or anything, I will say it as respectfully as I can, it's sort of like the Oscars and Grammys and the other awards like that — in the States, just like it is in England, and other places — these awards and honors are usually not decided by the fans, but by a cartel of influential people. These are the same people that decided the Monkees were America's answer to the Beatles [laughs]. So I'm not too concerned about it. Maybe it will happen one day, bit if not, my diary is full and I'm very happy. It hasn't affected our career but it does concern the fans – that's who I feel for.
Read the entire interview at Noisecreep.
Deep Purple's album, Now What?!, will be released in North America on April 30th. Watch a lyric video for their new song, All The Time In The World, by clicking here.
source: noisecreep.com