DEEP PURPLE PREMIERE OFFICIAL VIDEO FOR NEW SINGLE "7 AND 7 IS" TODAY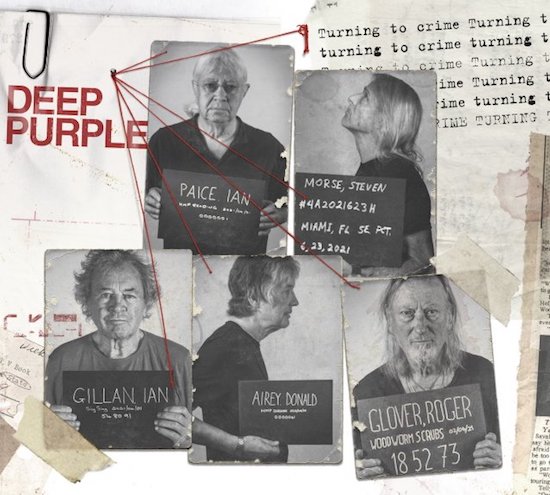 After recently announcing their new album Turning To Crime only 15 months after their latest studio album Whoosh!, Deep Purple premieres the official video for their first single 7 And 7 Is today (10/13), see it below.
The video offers a behind the scenes look at the making of Turning To Crime: an album that was recorded remotely and – for the first time in their career – without Deep Purple being able to play and record in the same room.
Additionally, a full 40 minute documentary Locked Up: The Making Of Turning To Crime is available as DVD Digipak and Blu-ray, each limited and numbered to 1.000 copies worldwide. The DVD is also part of the exclusive and limited 5x 12 inch Vinyl Box Set and includes the brand-new song (I'm A) Roadrunner. These formats are available exclusively on the band's official album shop.
Pre-Order Turning To Crime here.
Stream the audio to 7 And 7 Is here.