DEE SNIDER RELEASES VIDEO FOR THE LIVE VERSION OF "I AM THE HURRICANE," "FOR THE LOVE OF METAL LIVE" ALBUM, DVD& BLU-RAY OUT JULY 31ST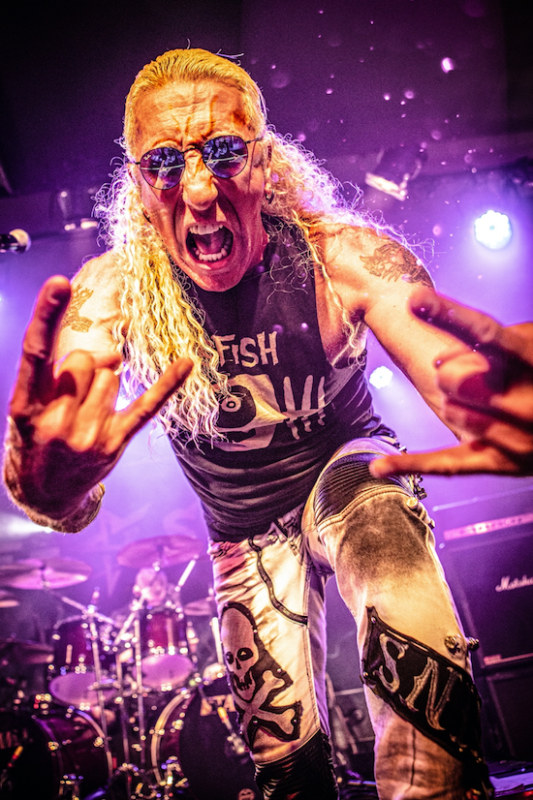 Legendary heavy metal frontman, actor and radio personality Dee Snider recently announced the July 31st release of For The Love Of Metal Live, a larger than life live album and DVD/Blu-Ray set available through Napalm Records
Music lovers around the world are craving the return of live concert experiences, and For The Love Of Metal Live is just the thing to keep live music where it belongs – with the fans! Combined behind-the-scenes footage, various detailed interview clips, insightful personal commentary and electrifying live performances make this release an entertaining experience that every heavy metal fan needs in their collection.
Today, Dee Snider has revealed a new live video cut from For The Love Of Metal Live – featuring his energetic performance of I Am The Hurricane. The seductive, metallic first notes of the track combine with ominous guitar-driven atmosphere as Dee Snider dominates the powerful lyrics of the track – denying opposition at his every turn and leaving doubters in his wake. The track takes on a whole new level of confidence in its live setting, as it transforms into an even more heartfelt rallying cry to all to rise above hostility.
Dee Snider says about I Am The Hurricane live:"If there is ever a repeated message in my songs it's this: Stand up, fight back, don't take any sh*t from anybody, and f*ck anybody who gets in your way or tries to put you down. It's a message that constantly needs to be reinforced in us all, myself included. I Am the Hurricane is that reinforcement."
Pre-Order For The Love Of Metal Live here.
To read more about For The Love Of Metal Live, view the track list and configurations, plus see a video for Prove Me Wrong, please click here.