ROCK N' ROLL HALL OF FAME CLASS OF 2013: RUSH & HEART IN, DEEP PURPLE OUT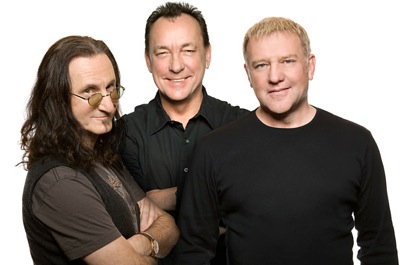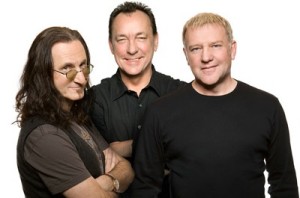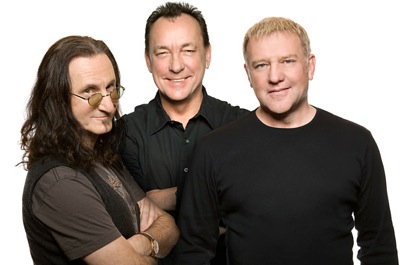 Phil Gallo of Billboard reports:
After more than a decade of irate rants and enthusiastic lobbying from fans, Rush is finally a member of the Rock and Roll Hall of Fame.
The Canadian trio will be inducted into the hall on April 18th along with Heart, singer-songwriter-pianist Randy Newman, rap group Public Enemy, the late disco queen Donna Summer and blues guitarist Albert King. Label executive and music impresario Lou Adler and producer-arranger-composer Quincy Jones are headed as Ahmet Ertegun Award — aka non-performer — honorees.
Red Hot Chili Peppers bassist Flea, inducted with the hall's last class, announced the awards Dec. 11th at the Nokia Theater where the induction ceremony will be held next year. It is the first time in 20 years since the festivities have been held in L.A.; it will again be open to the public and aired on HBO on May 18th.
This year's class represents the first time fans have been allowed to participate in the selection process and it's little surprise that Rush is the big winner. More than any other act's fan base — with the possible exception of KISS — Rush fans have created online petitions, Facebook pages and websites to push for the band's induction. Lifeson told Billboard earlier this year that the slight has been mitigated by that dedication.
"I know for me, and I would say it's true of all of us, we felt that you've got to enjoy every moment that you're out there doing this. It's a privilege to be able to play music, especially for your whole life," Lifeson explained. "And it's an even greater privilege to have such a fantastic audience who's willing to support you and listen to what you're doing and become so passionate, like Rush fans always become. You know, it's really, really something special and it's never lost on us."
Generally speaking, the hall has overlooked bands from the prog-rock era, inducting only Genesis in 2010. This is the first ballot Rush has appeared on.
Public Enemy, in its first year of eligibility, becomes the fourth rap act to enter the hall, following Grandmaster Flash and the Furious Five, Run-D.M.C. and the Beastie Boys. The New York rap group debuted on record in 1987 with Yo! Bum Rush the Show and followed it up with the landmark It Takes a Nation of Millions to Hold Us Back. Voted the best album of 1988 in the Village Voice's Pazz & Jop poll of critics, it peaked at No. 42 on the Billboard 200.
Heart, which appeared on the ballot for the first time last year, has had a particularly active year. Ann and Nancy Wilson published a joint biography,Kicking and Screaming: A Story of Heart, Soul and Rock & Roll; released a new album, Fanatic; and maintained an active touring schedule that continues from January through March, in the U.S. and Canada.
Summer, who died in May, gets in on the sixth time her name appeared on the ballot. King, whose single-string, bent-note approach to the electric guitar was a significant influence on Jimi Hendrix, Eric Clapton and Stevie Ray Vaughan, is best known for Born Under a Bad Sign from 1967. Newman, whose debut was released in 1968, wrote uniquely caustic and insightful pop songs in the '60s and '70s before devoting most of his time to film work.
Nominees who did not make the cut this year include the Paul Butterfield Blues Band, Chic, Deep Purple, the Meters and N.W.A. There was some belief among voting insiders that the presence of two rap groups — from opposite coasts — would split the votes and neither would get in. While the album widely acknowledged as their debut, Straight Outta Compton, came out in 1988, a compilation of their singles was issued a year earlier making them eligible for the class of 2013.