DEAD DAISIES SINGER JOHN CORABI DISCUSSES THE BAND'S NEW ALBUM AND THE DEPARTURE OF DRUMMER BRIAN TICHY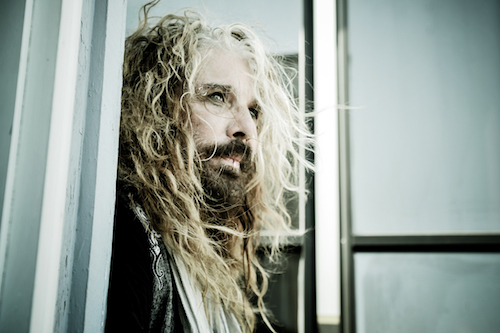 Ruben Mosqueda of Sleaze Roxx spoke with Dead Daisies frontman John Corabi. Highlights from the interview appear below.
Sleaze Roxx: When Brian Tichy broke the news that he was leaving The Dead Daisies, I was really curious as to who you'd get in the band to fill his shoes. He's a great drummer but he's also a show man. Burn It Down marks the debut of Deen Castronovo on drums. How did he land on your radar? Was it his work with Doug [Aldrich in the] Revolution Saints?
John Corabi: Well, Marco has worked with him before and they're both friends with Neil Schon. As you said, Doug has worked with him before. David and I hadn't met him before but the other guys were convinced he was the guy so we flew him out. At the end of the day, I'm the singer and the whole world revolves around me [laughs]! I'm just kidding [laughs]! Deen hung out with us for about 4-5 days and he immediately had input with the songs. I know Deen has been through a dark period but he's just a positive guy. He's so grateful for everything. He's a fun, sweet guy. He explained what went down with him and his sobriety. We felt that he was ready to go. I f–king love the guy. We talk like once or twice a week.
I wish Brian the best. He's a fantastic drummer, I hope I get to work with him again sometime. They're entirely different drummers. Deen is just as much of a beast on drums as Brian. Deen came in and f–king destroyed these songs. Deen sings too. He's going to definitely be The Daisies' secret weapon with him on background vocals.
Sleaze Roxx: One of the things that I take away from Burn It Down is that the band has gotten heavier — still melodic hard rock but definitely heavier.
John Corabi: We didn't do that by design. That's just how the songs started formulating. Marti [Frederiksen], our producer, is really good at finding a thread between all the songs. He says "that's your f–king record right there with those 9-10 songs." There were no shortage of ideas either. We could easily have another record with songs that didn't make Burn It Down. We're like a f–king 'think tank.' One guy says something and it sparks everyone else. It's pretty awesome.
Sleaze Roxx: What's the tentative plan to support Burn It Down in terms of touring in North America?
John Corabi: Well, management is looking at sometime around mid to late summer of 2018. We'll hopefully be supporting in larger venues for 5-6 weeks. That's the best answer I can give you right now.
Read more at Sleaze Roxx.
source: sleazeroxx.com