DAVID LEE ROTH ON THE STATUS OF VAN HALEN, "I WOULDN'T HOLD MY BREATH"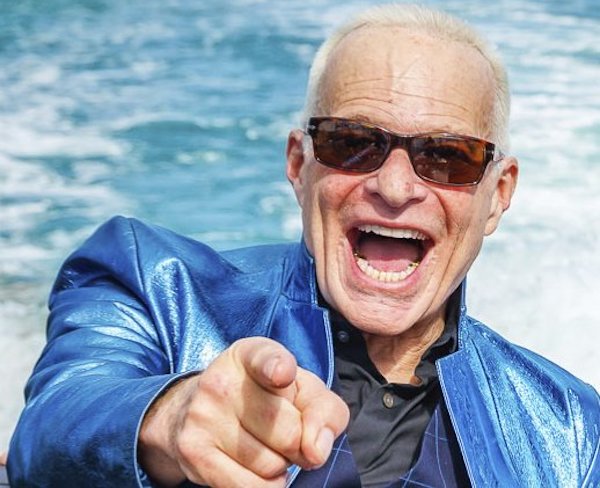 Van Halen frontman, David Lee Roth, was a guest on PodKats!, excerpts from the discussion follow (as transcribed by blabbermouth.net).
On how he prepared for his return to the stage [via his Las Vegas residency]:
"…I started getting myself ready like a boxer or a ballerina or a tap dancer. I'm kind of a combination of all of it. I'm depending on my body completely, 100 percent. I started getting that ready around my birthday last October…I put together a double-guitar, three-guitars approach, because we're not making any effort to replicate Van Halen live…I told the band, 'Let's not give the band a name. It's not the David Lee Roth Band. This has its own sound. The sound is serious — give it a serious name. Why don't we call the sound Horses Of God?… I take it very seriously when I get out there in the music department. This is not a tribute band; it's not a backup band. This has taken me about four years to really bring it around. Most acts take six, eight weeks to bring the full production together. We'll have put in eight months in preparation for the music in the same spirit that the original Van Halen was built. The average age in this band now is 25 years old, and they're ready to plug in." 
Discussing how playing arenas with Van Halen contrasts to the more intimate House of Blues at Mandalay Bay in Las Vegas:
When was the last time you went to a [Bruce] Springsteen gig and saw eyebrows? I went to a Springsteen gig — I've been to four or five of them at a stadium with my father. It turns out I was watching the wrong guy for two hours. I was watching the guitar tech. I didn't know it wasn't Bruce — they're all wearing black. You've got to watch the screen…If you can see somebody's eyebrows, then you have a connection, face-to-face. In most of the venues in Las Vegas, it is as simple of that…"
Talking about Van Halen:
"I just called Ed to find out who the guitar tech I need to talk to is and some of the gear I need. Everybody's fully aware [of the residency]. We live in small circles here. We have the same manager, everything. The stuff you sing along with, I wrote. I'm a part-owner. It's in the DNA. Whatever happens with Van Halen, it's not for me to guess. I wouldn't hold my breath."
Listen to the entire interview at this location.
Roth's Las Vegas residency began on January 8th with a 15-song set that included ten Van Halen songs and five, from his solo career. Backing him at the House Of Blues were lead guitarist Al Estrada from the Van Halen tribute band Eruption, rhythm guitarist Frankie Lindri, bassist Ryan Wheeler, keyboardist Danny Wagner and drummer Mike Mussleman.