DAVID COVERDALE SAYS HE WAS THREE MILLION IN DEBT BEFORE THE '87 WHITESNAKE ALBUM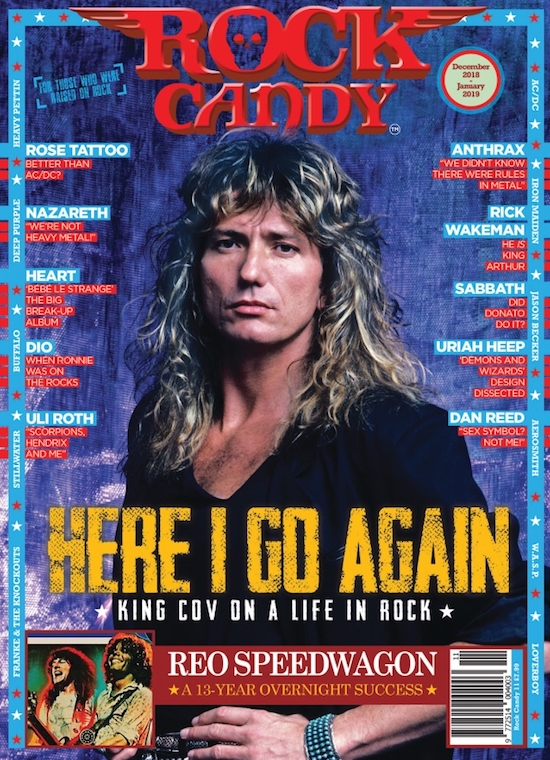 Whitesnake frontman David Coverdale says that he went from the brink of financial ruin to being "richer than I ever was in Deep Purple" in the space of three months when Whitesnake's 1987 release Whitesnake took the U.S. charts by storm, reports blabbermouth.net.
Coverdale recently spoke at length with Rock Candy magazine editor Howard Johnson, telling the personal stories behind some of the most revealing photos of his almost-50-year career.
Commenting on a shot of Whitesnake at the 1987 MTV Music Awards, Coverdale said, "It was a ridiculous time for around about three years when MTV became this global monster. I'd go into a hotel room, and eight times out of 10, the TV would be showing MTV. And nine times out of 10, it was playing the video for Still Of The Night, Is This Love or Here I Go Again.
Was I prepared for the level of success the '1987' album had? Professionally, yes. It was such a validation of the really hard work that went into that album. It wasn't entirely the guys' fault in earlier versions of Whitesnake that we often took six steps forward and four back. Management decisions were made that didn't serve us well and it became incredibly frustrating. But once I took over the running of the operation myself everything changed… and to go from almost three million in debt and within three months be richer than I ever was with Purplewas very reassuring."
Coverdale, of course, was one of the most famous faces in '80s music after starring alongside his soon-to-be-wife Tawny Kitaen in those memorable band videos. But he admits that the level of fame he experienced at that time was hard to handle.
"I wasn't prepared for that at all," he says. "I was with Tawny in L.A. and we couldn't go anywhere. If we stopped at a red light on Sunset, we'd be chased by the paparazzi like something out of The Beatles' A Hard Day's Night. It was whack. That was the primary reason why I moved out of L.A. to Lake Tahoe to live in a village of 5,000 people."
Coverdale is still performing today as the leader of Whitesanke and he is no longer with Kitaen, but has since remarried. And the 67-year-old is perfectly happy to say that the days when he was one half of Hollywood's most in-demand showbiz couple are long behind him now.
"I'm still Mr. Saturday Night on tour even now," he laughs. "But at home, I'm just a husband and a dad."
Read the whole of this revealing article, and many more fascinating features, in Issue 11 of Rock Candy magazine, available in shops worldwide or direct online at rockcandymag.com.