DAILY MAIL REPORTS: FOO FIGHTERS DRUMMER TAYLOR HAWKINS HAD TEN DIFFERENT DRUGS IN HIS SYSTEM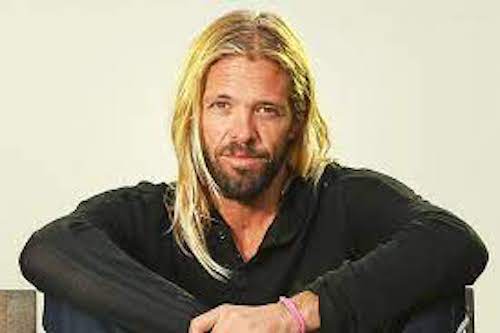 The death of Foo Fighters drummer Taylor Hawkins is suspected as a drug overdose.
According to the Daily Mail, he reportedly had "ten different types of drugs in his system" when he died in the five-star Casa Medina hotel in Bogota.
Well-known Colombian journalist Luis Carlos Velez, the Bogota-based director of radio station FM, claimed earlier today that a police officer who entered 50-year-old Hawkins' room had told prosecutors he saw a "cocaine-like" white powder.
Meanwhile, respected Colombian newspaper El Tiempo said a confidential report it had been informed about pointed to hallucinogens – mind-altering drugs that can include LSD – being found inside the hotel room…
…Colombia's Attorney General's Office can confirm the following after the initial autopsy on the body of Taylor Hawkins.
"That in the toxicology test on Taylor Hawkins' urine 10 types of substances were preliminarily found, including marijuana, tricyclic antidepressants, benzodiazepines, and opioids.
The National Institute of Forensic Medicine is continuing its medical studies to be able to completely clarify the facts that led to Taylor Hawkins death…"
…The drummer has reportedly had a history of drug use…
Additionally, the New York Post is reporting that  heart that weighed double the average for men his age.
Forensic experts during an examination found Hawkins heart weighed "at least 600 grams," double the average of 300 to 350 grams.
…Hawkins, a father to two teenage children, had openly discussed his drug and overdose struggles years before what the band called his "tragic and untimely" death. 
Four years after joining Foo Fighters, Hawkins overdosed on heroin and ended up in a coma in 2001 which he later described as the result of him "taking it too far."
Foo Fighters were scheduled to perform at the Lollapalooza Festival in Brazil tonight (3/27) and at the Grammy Awards a week later, on April 3rd.
The band also had multiple tour dates scheduled through December in North America, Europe, Australia and New Zealand.