CINDERELLA'S TOM KEIFER DISCUSSES HIS NEW SOLO ALBUM "THE WAY LIFE GOES"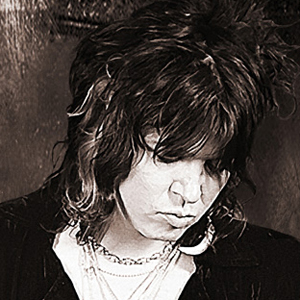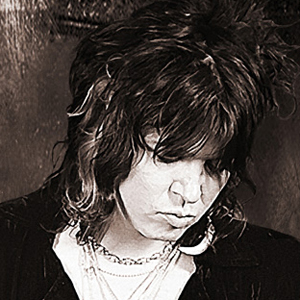 Gary Graff of Billboard.com reports:
Cinderella frontman Tom Keifer's first solo album, The Way Life Goes, comes out April 30th, but it's been in the making for nearly 18 years.
Keifer, who now resides in Nashville, tells Billboard that he got the idea for a solo album "in the mid-90s, when the band broke up after we were politely asked to leave our record company during all those shifts in music trends during the '90s. I started thinking about the record then, but it got put on the back burner" as Keifer dealt with vocal problems (paralysis of his left vocal cord that requires continuing treatment) and Cinderella ultimately regrouped as a touring entity. "I finally got back around to it in 2003," he adds, "and by then I had this big pile of songs and just started recording tracks."
Keifer says he did everything on his own " 'cause I didn't want anybody breathing down my neck. I wanted to take the time and get it to where I wanted to. The idea from the beginning was when it's done, it's done and then I'd shop the finished product. I didn't think it was going to take 10 years, but every record has its path. There were a variety of things that took me away from it and brought me back, and I think that provided some objectivity. It was kind of a piecemeal labor of love process, but it worked."
Fans will notice a characteristically broad stretch of styles on the album, reflected by its first two singles — the rootsy, melodic The Flower Song, which went to AAA radio stations in early February, and the swaggering Solid Ground, which was serviced to rock stations on March 11th.
"I always like to try to do that," explains Keifer, who wrote some of the songs with his wife, fellow songwriter Savannah Snow. "I grew up on bands that always had a lot of dynamics on their records and took you on a journey. The (Rolling) Stones and (Led) Zeppelin would go from acoustic music to driving rock and everything in-between. I think that makes for a more interesting album. Even with Cinderella, starting with our second album (1988's Long Cold Winter) and even moreso on (1990's) Heartbreak Station we started mixing it up more. Those are the kinds of records I like, so I'm trying to keep that tradition alive."
Keifer is currently on the road previewing The Way Life Goes, and he hopes to do more touring following its release, though he notes that he's taking the proverbial "one day at a time" approach. Meanwhile, Cinderella is slated to return after taking a hiatus this year, and Keifer isn't ruling out the possibility of the band recording another album, its first since 1994's Still Climbing.
"We would certainly welcome the opportunity," Keifer says. "We actually signed a deal in the late 90s to record with one of those big record companies, who will remain nameless. The deal wasn't all that it was cracked up to be and we wound up in the courts, which left a pretty bad taste in our mouths. So we'd be very cautious about entering another deal, but we'd be open to it. I've been part of that band for many years. They're my brothers. This (solo) album is just something else I'm doing."
Watch the videos for The Flower Song and Solid Ground below.
source: billboard.com