CELEBRATE "CLIFF BURTON DAY" ON FEBRUARY 10TH WITH METAL LUMINARIES ON YOUTUBE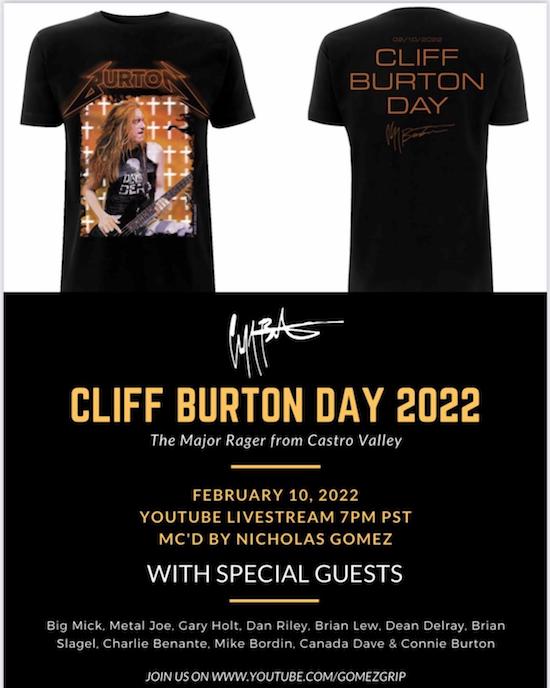 The life of legendary, late Metallica bassist Cliff Burton will be celebrated on Cliff Burton Day February 10th with a special live stream at 4 p.m. EST/7 p.m. PST, watch it here.
Emceed by Nicholas Gomez, the party will include Big Mick, Metal Joe, Gary Holt (Exodus, Slayer), Dan Riley, Brian Lew, Dean Delray, Brian Slagel, Charlie Benante (Anthrax), Mike Bordin (Faith No More), Canada Dave, Connie Burton and more.
Also included, a segment from a 2021 interview with Jonny Z, sharing some Heavy Tales about Cliff.