CANADIAN ROCKERS CONEY HATCH RETURN WITH "FOUR" OUT IN SEPTEMBER, A REUNION 28 YEARS IN THE MAKING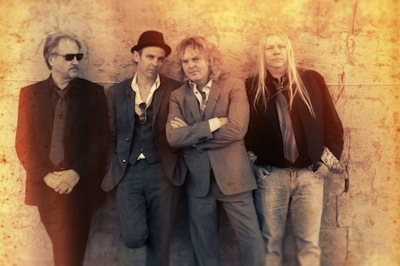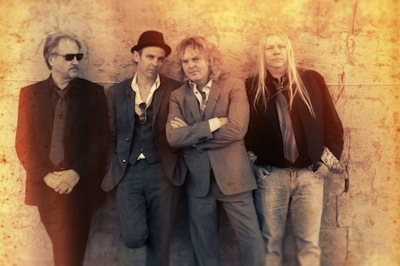 Frontiers Records is pleased to announce the release of Four the anticipated reunion album from Canadian rockers Coney Hatch on September 24th in North America and September 27th in Europe.
Once dubbed "The Loudest Band in Toronto" Coney Hatch is back with their first record of new material in over two decades. Four is chalked full of the unique brand of melodic riff-rock that first brought the band to the attention of critics and rock fans all over the world.
Formed back in the early '80s in Toronto Canada, original members Andy Curran, Carl Dixon, Dave Ketchum and Steve Shelski released three records on Anthem Records in Canada and Polygram for the rest of the world. The band toured relentlessly and played support slots on tour with the likes of Judas Priest, Iron Maiden, Accept, Ted Nugent and Cheap Trick to name a few. After three releases and many miles of success and rocky road under their belts, the four band members went their separate ways in 1986.
The story of this reunion is an amazing journey that only fate could be responsible for. Late one night, on his way home from a recording session in Australia, a weary Carl Dixon had a near fatal head-on car collision that left him clinging to life. While Carl was still in an induced coma, his wife reached out to the other members of Coney Hatch and asked them to offer words of encouragement over to the phone to Carl. She held the phone to his ear as he lay unconscious in his bed. "I told him to get better quick "says bassist / vocalist Andy Curran. "I said we had a lot more rockin' to do with Coney Hatch. I really didn't think we'd play together again but it just came out of my mouth… and Carl remembered it!"
Be careful what you wish for!!……after many operations, Band-Aids, stitches, titanium rods, doctors, nurses, medicine and sheer gut-determination Carl Dixon returned to the stage with his three original band mates in August of 2010 in Hamilton Ontario in front of 7,500 hungry Hatch fans. News of that show travelled fast and the original Coney Hatch was soon invited to play Firefest 2011 for their first time ever in the UK! The rave reviews flooded in after that sweaty night in Nottingham and the band returned to their homeland to find a record deal offer waiting for an all new Coney Hatch record.
After much discussion and soul-searching the band decided to grab the opportunity from Frontiers to work together again. They enlisted the help of long time friend and Juno Award winning engineer Vic Florencia (Danko Jones, Nelly Furtado, Hillary Duff, Marc Jordan, Olivia Newton-John etc) to capture the new recordings.
"All of us are thrilled to have recorded a 4th Coney Hatch record" says Curran. "We never thought it would happen but the stars aligned and hell froze over! The new material feels like it could have been the record after Outa Hand before Friction… Its raw and not too over produced, but still has that vintage Hatch sound. …sonically we did a "2013 LA botox face lift" job and it sounds pretty fresh. The recording process was extremely challenging as the four of us all live separate lives in four different towns…it was honestly like herding cats, but eventually we got them all in the same bag! We're very happy with the final outcome."
Based on the crazy journey that plucked the band out of the bars (the Monkey Bars) in the early 80s into the hands of Max Webster kingpin Kim Mitchell and then onto Max Norman for Outa Hand and Friction no one is more surprised than the members of Coney Hatch to be back in studio with their patched up Steve Austin–ish lead vocalist/ guitarist Carl Dixon in 2013.
Four tracklisting includes: Blown Away, Boys Club, Down & Dirty, Do It Again,Connected, Revive, We Want More, Devil U Know, Marseille, Keep Drivin', Holdin' On.
In Carl Dixon words "We think everyone will agree that FOUR was worth the wait!"
Listen to samples from Four below:
Coney Hatch is:
Carl Dixon (lead vocal, guitar)
Andy Curran (vocals, bass)
Steve Shelski (lead guitar)
Dave Ketchum (drums)