BRUCE DICKINSON, "I ALMOST QUIT IRON MAIDEN AFTER THE 'POWERSLAVE' TOUR"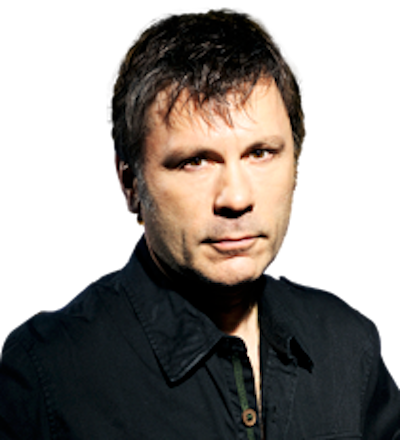 Iron Maiden frontman, Bruce Dickinson, says he thought about leaving Iron Maiden following the release of 1984 album Powerslave.
The band embarked on a gruelling run of dates across the world in support of the record on their World Slavery Tour, which was documented in Maiden's classic 1985 album Live After Death.
However, after the tour was over, Dickinson gave serious thought to walking away from the music industry due to the grind of life on the road.
In a video interview with Loudwire, Dickinson says, "I did think about that, yeah. I was just very, very mentally exhausted by the whole grind, if you like – of grinding out 13 months on the road with no stable social life of any description. People say, 'Stop complaining – you're a rock star and you make all this money.' I said, 'Yeah, actually, I am, but therefore if I decide to stop, it's my choice.' So I did think about it. I thought there were other things that I could do that earned much less money but would give me the same or greater level of satisfaction. I did quite seriously think about becoming a full-time fencing coach."
Dickinson says he wanted to strike the right balance between touring and his personal life and adds, "We had six months off and after that, I went, 'You know what, maybe I can start to see some sense of proportion here.' But it was very difficult to see how going on tour for another year at that stage in my life would be of any help to me at all, apart from making loads of money."
Watch the full video interview below.
Dickinson did the band in 1993, but returned, in 1999, with the band launching the studio album Brave New World in 2000.
The vocalist, released his autobiography What Does This Button Do? on October 19th and Iron Maiden will head out on The Legacy Of The Beast tour in 2018.
additional source: Classic Rock via teamrock.com