BRET MICHAELS WILL RECEIVE HONOR FROM DIABETES TRAINING CAMP FOUNDATION FOR DIABETES AWARENESS MONTH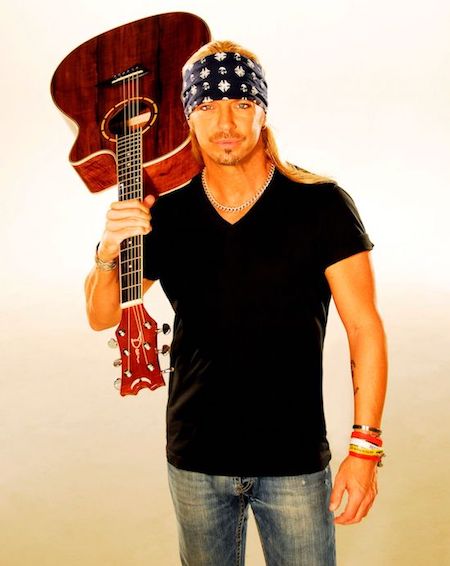 Singer/Songwriter, Bret Michaels, has diabetes but that has never stopped him from living the life he wants to live. This November 8th, as part of National Diabetes Awareness Month, Michaels will be partnering with Hard Rock Hotel & Casino Atlantic City to celebrate living his best life with diabetes. The music icon will be honored at the Diabetes Training Camp Foundation Come Experience the Magic benefit on November 8th at Hard Rock Hotel & Casino Atlantic City as one of the fiercest warriors for diabetes, his philanthropy and his active and powerful life of inspiring others living with T1D. After being honored, Hard Rock Hotel & Casino Atlantic City will host a Bret Michaels' concert. In addition to being honored by Diabetes Training Camp Foundation, Michaels will be joined at the event by nearly 50 alumni of the Diabetes Training Camp experiences who also live with T1D.
"I was diagnosed with type one diabetes at age six and every day since then has been a challenging battle of balancing blood sugars with eating and being active," said Michaels. "I have worked hard to create a lifestyle where I manage T1D and not let it limit me. I'm very excited to be honored by Diabetes Training Camp Foundation and join my 'peeps with beeps' who are also living their best life with T1D. Together, we know that anything is possible."
Michaels encapsulates the mission and goals of Diabetes Training Camp Foundation – to inspire, motivate and educate by delivering programs that empower the community of people with diabetes to thrive. The philanthropist and father of two is not only an activist for diabetic research but inspires others living with T1D by living the life he wants to live, effectively managing his diabetes and staying healthy. Even after over a half a million injections and blood tests, Michaels remains unbroken. The term also lends itself fitting as the title of his new single, Unbroken, with daughter, Jorja Bleu, will be released on Michaels new album, Songs and Stories, to be released later this fall.
"Diabetes is a 24-hour, 7-day a week disease," said Dr. Matthew Corcoran, diabetes specialist, founder and CEO of Diabetes Training Camp Foundation. "For someone living with diabetes, exercising and intense activity can be a very challenging undertaking. At Diabetes Training Camp Foundation, we understand the challenge of active living with diabetes and we are dedicated to helping people living with T1D learn and believe that anything is possible. We have chosen to honor Bret because he does not let his diabetes limit him. Through fitness, diet and proper management, even with the challenges of T1D, he has become an American Icon with amazing success on and off stage. He is an inspiration."
Never letting T1D stop him, Michaels has performed all over the world and is a sports enthusiast who races motorcycles and go karts, stays active both at home and while on the road touring by working out, mountain biking, hiking and playing football, baseball and basketball. As an Entrepreneur and Reality TV Star, the Celebrity Apprentice winner, Michaels not only donated his winnings of almost a half a million dollars from the show but has also raised millions of dollars for diabetes research and has sent thousands of T1D children to diabetes camps, to learn to live their best life and manage their diabetes, through his Life Rocks Foundation. Michaels, who is the father of 2 daughters, not only personally funds the Life Rocks Foundation, but a portion of the proceeds from meet and greets at his live concerts, online auctions and his Lifestyle Collection, which can be found at Bretmichaels.com are also donated.
The benefit for Diabetes Training Camp Foundation starts on November 8th at 6 pm at DAER Nightclub in Hard Rock Hotel & Casino Atlantic City. Tickets and information are available at diabetestrainingcamp.com.
Michaels will appear at the event to be honored prior to his concert and donate to the silent auction to help raise funds that will be used to get more people living with diabetes to Diabetes Training Camp and allow the Foundation to expand programming to reach more people.
DTC Foundation (EIN #47-2857170) has created unique, life changing programs to people living with diabetes. Through fitness, coaching, education and community, Diabetes Training Camp Foundation teaches people how to live the life they want to live and thrive with diabetes.
For more information on Diabetes Training Camp or Bret Michaels and his Life Rocks Foundation, please visit: diabetestrainingcamp.com and bretmichaels.com.