BRAZILIAN BAND VIPER PRESENTS "THE SPREADING SOUL FOREVER," THE UNRELEASED VERSION SUNG BY THE LATE ANDRE MATOS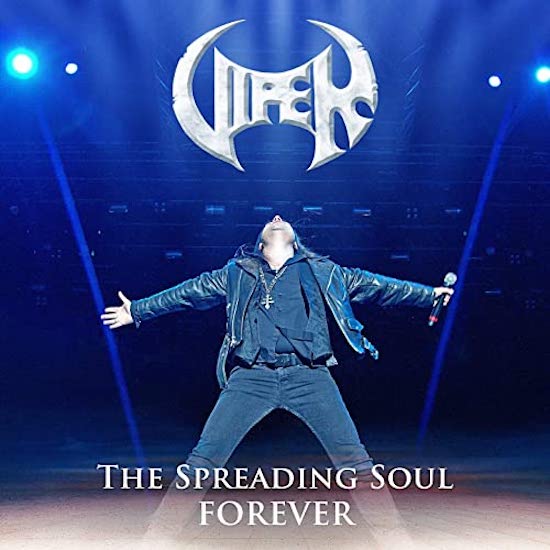 Exactly one year after the death of Andre Matos, his former Viper colleagues gathered studio material for an emotional tribute to the singer: a never released before version of the song The Spreading Soul, originally from the band's Evolution album.
The Spreading Soul Forever features a vocal track recorded by Andre Matos in a session with producer Maurício Cersosimo on July 14, 2013. Andre was in the studio for the audition of the DVD To Live Again – Viper Live in São Paulo, released on April 8th, 2015. He did not like his performance in The Spreading Soul and asked to redo a few parts. He ended up recording one single take, from beginning to end, but the song didn't make it on the DVD. The instrumental parts were later recorded by Felipe Machado (acoustic, electric guitar), Pit Passarell (bass), Hugo Mariutti (guitar), and Guilherme Martin (drums). The string arrangement was played by Renato Zanuto and the song was produced and mixed by Mauricio Cersosimo at CTS Studios in New York City.
"Andre left Viper before Evolution, but he always mentioned that he would have loved to record this album. Especially this song, which was one of his favorites," remembers Felipe Machado. "We were surprised when we found out that there was a perfect take of this song unreleased. We played it live a few times during, but I never knew he sang it in the studio," recalls Pit Passarell, who wrote the song. "The best thing about this record is that, in a way, we can be together with Andre again and feel that his presence, talent, and eternal charisma is still with us", says Guilherme Martin. "A few days after his death I went through my files and found this track. It is my musical tribute to Andre, Viper, and their fans," says Maurício Cersosimo, a producer and sound engineer that lives in New York and has worked with artists such as Paul McCartney, Avril Lavigne, and Sepultura, among others.
The song, that will be available on all digital platforms from June 8th, is being released by Wikimetal/ForMusic, the same company who promoted the reunion tour that brought together Viper and Andre Matos in 2012.
To listen to The Spreading Soul, please click here.