BPMD, FEATURING BOBBY "BLITZ" ELLSWORTH, MIKE PORTNOY, PHIL DEMMEL AND MARK MENGHI, SIGN WITH NAPALM RECORDS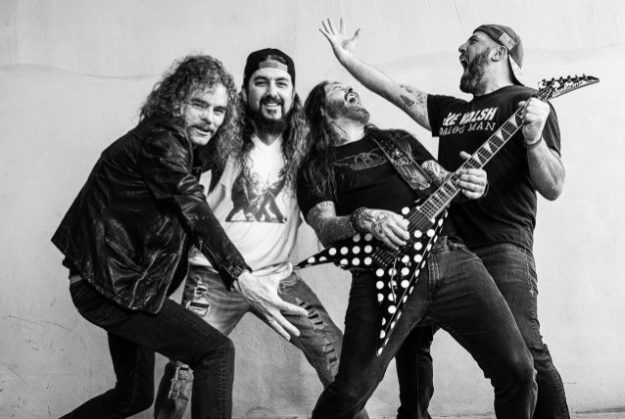 BPMD — the new heavy metal juggernaut featuring vocalist Bobby "Blitz" Ellsworth(Overkill), drummer Mike Portnoy (The Winery Digs, Sons Of Apollo), bassist Mark Menghi (Metal Allegiance) and guitarist Phil Demmel (Vio-lence, ex-Machine Head) — has signed a worldwide contract with Napalm Records.
The members of BPMD first came together in the summer of 2019 with one goal in mind: to pay homage to some of their favorite classic rock tunes, give them their own heavy twist, and to have a blast doing it. We all could use a bit of fun, and that's what BPMD is here to provide — a party on wax performed by some of the greatest musical talents in the world.
Menghi says, "We're super excited about our first BPMD record. Last summer, I was inspired and came up with this crazy idea and here we are, not even a year later, and it'll see the light of day in these very trying times. The planet needs something to feel good about, and I 100% whole-heartedly believe these tunes will do the trick. Buckle up and make way for BPMD…"
Blitz adds: "The BPMD sessions were very fun. They took us all back to our roots and even pre-roots. As it developed, we all realized it was something special, as did Napalm Records, with one listen."
BPMD will make its live debut at Bulldozer Bash 5 in Old Bridge, New Jersey on Saturday, May 30th. The event, which will take place at Old Bridge Elks Lodge, is a benefit show to raise funds for the Old Bridge Militia Foundation, a 100% non-profit 501 C3 charity foundation. Show details will be announced soon.