BON JOVI'S NEW ALBUM IS A "BIG ROCK RECORD" THAT ADDRESSES SOCIAL ISSUES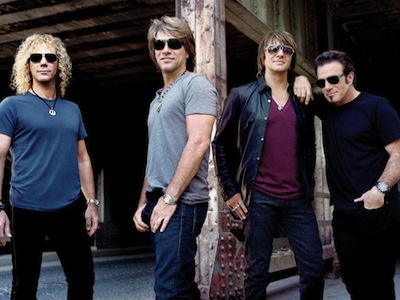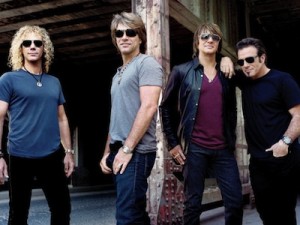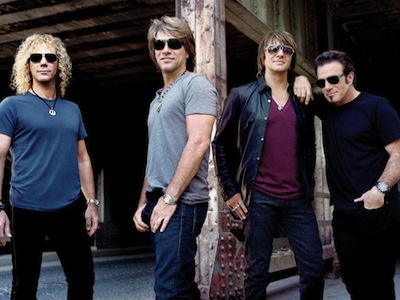 Mark Sutherland of Rolling Stone reports that Bon Jovi says their next album will be a "big rock record" that will feature "a lot of social commentary." Speaking at a press conference in London on Wednesday(January 23rd), Jon Bon Jovi said What About Now, due March 26th, documents a "moment in time – a post-first-term Obama, where America was and is" that will address the economy and unemployment, among other issues.
"That moment in time almost forced the record to come out," he said, "because otherwise the time would pass and the subject matter becomes dated."
While noting that the album's anthemic first single, Because We Can, represents "Bon Jovi at its best," the frontman said there was plenty of variety on the record.
"There's a little more telling tales with some of the songs," he said. "What's Left Of Me talks about people coming out of the economic downturn. Just because companies are going out of business doesn't mean those people aren't able-bodied parts of the workforce."
Central to the album campaign will be a new Bon Jovi app, which uses augmented reality to bring alive the album artwork and reveal hidden content. Despite some baffling talk of "zSpace" and "2.5D" at the press conference, Bon Jovi said the band was fully involved in its development, describing the technology as a way "to stay relevant, because it's harder and harder to sell records." But he also said he hoped fans would still buy the physical CD of the album.
"If anything, to me, this would help you want to have the package," he said. "Because when you take the CD package home from a retail outlet and put it up on your wall, not only will the app work, but we'll update that living, breathing piece of paper every night during the course of the tour. It makes it that much more engaging for the younger fan who isn't as old as I am!"
The singer also insisted he wasn't fazed by the changing economics of the music business. "I've resolved myself to the fact that it's back to how you did it when you began," he said. "You write a song for you and if people love it, they'll find it. It's really not about how many units. We get to get out and play to the amount of people that we're accustomed to, and write songs that you want to share with people. Then what happens is out of our control, but it's not frustrating."
Read more at Rolling Stone.
source: rollingstone.com