BLACK VEIL BRIDES RELEASE VIDEO FOR DEBUT SINGLE "HEART OF FIRE" FROM NEW ALBUM BLACK VEIL BRIDES OUT OCTOBER 27TH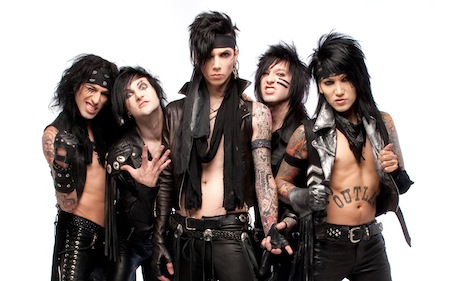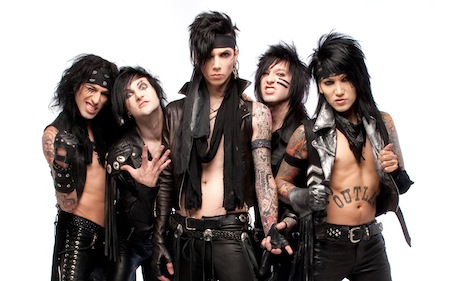 Black Veil Brides have just released the first video for the debut single Heart Of Fire. The video was directed by longtime Black Veil Brides' director Patrick Fogarty. Watch it below.
The song comes from the band's upcoming self-titled fourth album slated for release on October 27th via Lava/Republic Records. Exclusive merch bundles are now available via the band's website at BlackVeilBrides.net. The album is also available at iTunes. Fans who pre-order the album digitally will receive 2 tracks instantly: Heart Of Fire and Faithless. Faithless has been streaming on YouTube and can be viewed below. It has been viewed over 670,000 times since it was released.
Black Veil Brides was produced by studio legend Bob Rock, known for producing some of rock's most successful albums including Metallica's Black Album and Motley Crüe's Dr. Feelgood.
Black Veil Brides will be hitting the road this October in support of their new album. The Black Mass 2014 headline tour kicks off on October 21st in Niagara Falls, NY and runs through mid-December. The 37-date trek will be making stops in Los Angeles, Kansas City, New York and Orlando and will wrap up on December 15th in Albuquerque, NM. The band will be playing a special Halloween show in Tempe, AZ. Falling In Reverse, Set It Off and Drama Club have been tapped as the support bands for The Black Mass 2014. Tickets and VIP packages for the tour are currently on sale and links can be found at BlackVeilBrides.net.
Black Veil Brides have been continually building momentum and expanding their ever-growing "BVB Army" since the release of their first album We Stitch These Wounds. Their debut video, Knives And Pens has been viewed over 100 million times on YouTube. The band has also released critically acclaimed albums including Set The World On Fire and Wretched And Divine: The Story Of The Wild Ones respectively. Their last release landed at #7 on the Billboard 200 selling over 42,000 copies its first week and it soared to the #1 Spot on the iTunes Top Album Chart and the iTunes Rock Chart. Black Veil Brides recently won an award at the inaugural Alternative Press Music Award in Cleveland for Most Dedicated Fans. This award goes alongside their numerous Kerrang awards and three Revolver Golden God Awards.
Black Veil Brides is Andy Biersack (vocals), Jake Pitts (guitars), Jinxx (guitars/violin), Ashley Purdy (bass) and Christian "CC" Coma (drums).