BLACK STAR RIDERS' SECOND ALBUM TO BE PRODUCED BY DEF LEPPARD'S JOE ELLIOTT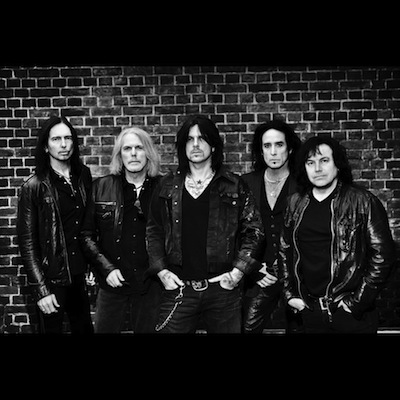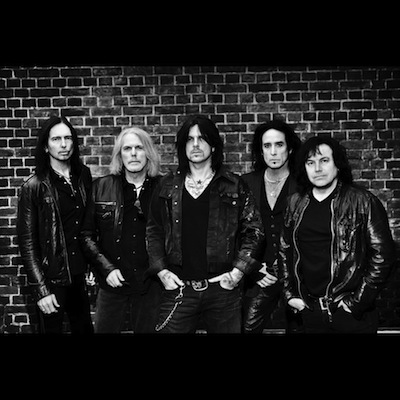 Blabbermouth.net reports:
Black Star Riders, the band formed by Thin Lizzy alumni Ricky Warwick (guitar, vocals), Damon Johnson (guitar), Scott Gorham (guitar), Marco Mendoza (bass) with new addition Jimmy DeGrasso (Alice Cooper, Megadeth, David Lee Roth) on drums, will enter a studio in Dublin, Ireland in October with producer, and DEF LEPPARD frontman, Joe Elliott, to begin recording its sophomore album for an early 2015 release via Nuclear Blast Entertainment. Also working on the project will be longtime Leppard sound guru Ronan McHugh.
Comments Warwick: "Joe Elliott's passion, enthusiasm for music, as a fan, artist and friend is unquestionable and Ronan McHugh is a phenomenal engineer. Personally, having worked with these guys before, it was a no-brainer when they said they would like to produce the new Black Star Riders album. We are confident that this will be a huge leap forward in the evolution of Black Star Riders."
Adds Elliott: "Having worked with Scott on the Thin Lizzy remixes a few years ago and having produced Ricky's first two solo albums, I'm looking forward to taking our musical journey together even further. We're aiming to make a serious leap forward with the next album and I'm proud to be able to contribute to the next chapter in the Black Star Riders story."
States Johnson: "We are all excited about working with Joe; he is like part of the family. And recording this album in Ireland is a special treat for us."
Black Star Riders' debut album, All Hell Breaks Loose was released in North America on May 28th.