BLACK STAR RIDERS RELEASE OFFICIAL VIDEO FOR "FINEST HOUR"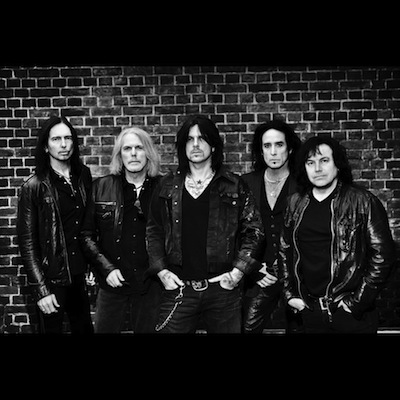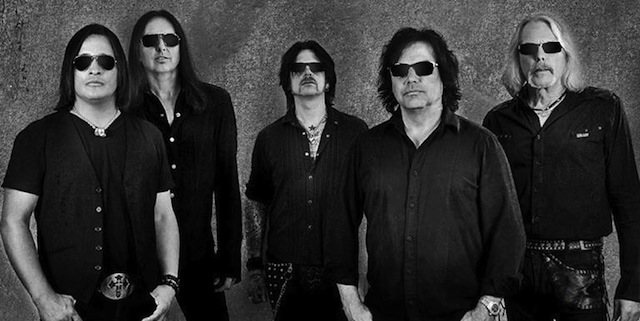 The official music video for Finest Hour"– a track from The Killer Instinct, the second studio album by melodic rockers Black Star Riders – is now available for viewing. Watch it below.
Due out in North America on February 24th, The Killer Instinct was produced by Nick Raskulinecz (Rush, Foo Fighters, Alic In Chains, Mastodon) and is a talking book collection of perfectly crafted short stories seasoned with harmonized guitar riffs, barbed wire choruses, and a level of musicianship that will stand the test of time. One listen to Through The Motions, Finest Hour, Soldierstown, Blindsided, and Sex, Guns & Gasoline proves melodic hard rock is not only alive & well, but thriving.
Featuring guitarist Scott Gorham (Thin Lizzy, 21 Guns), vocalist Ricky Warwick (Thin Lizzy, The Almighty), guitarist Damon Johnson (Thin Lizzy, Alice Cooper/Brother Cane), drummer Jimmy DeGrasso (Y&T, Megadeth), and bassist Robbie Crane (Ratt, Lynch Mob), The Killer Instinct is a lustrous contribution to the chronicles of rock's still-evolving history.
Listen to the back-stories on all of The Killer Instinct's album tracks as shared by veteran rock vocalist & lyricist Ricky Warwick
Following their appearance on this year's Monsters Of Rock cruise, Black Star Riders will play three U.S. shows this April as special guests to Europe. Upcoming dates are:
4/24/15 Potawatomi Casino – Milwaukee, WI
4/28/15 House of Blues – Chicago, IL
4/30/15 Irving Plaza – New York, NY
Additional U.S. tour dates will be announced soon.
Pre-sale ticket links are available at official Black Star Riders Facebook page.
The Killer Instinct can be pre-ordered in multiple formats (domestic, import, and exclusive vinyl) from the the album's landing page.
The track listing for the 2-CD digi-pak version of The Killer Instinct is:
1. The Killer Instinct (purchase the single on iTunes)
2. Bullet Blues
3. Finest Hour
4. Soldierstown
5. Charlie I Gotta Go
6. Blindsided
7. Through The Motions
8. Sex, Guns & Gasoline
9. Turn In Your Arms
10. You Little Liar
Bonus CD:
1. Gabrielle
2. The Reckoning Day
3. The Killer Instinct (acoustic)
4. Blindsided (acoustic)
5. Charlie I Gotta Go (acoustic)
6. Finest Hour (acoustic)
Visit Black Star Riders online at www.BLACKSTARRIDERS.com.
Like: facebook.com/BlackStarRidersOfficial
Follow: Twitter.com/BlackStarRiders
Watch: www.YouTube.com/BlackStarRiders