BLACK STAR RIDER'S FRONTMAN RICKY WARWICK DISCUSSES WHY JOE ELLIOTT COULD NOT PRODUCE THEIR LATEST ALBUM, THE ADDITION OF BASSIST ROBBIE CRANE AND THE DELUXE EDITION OF "THE KILLER INSTINCT"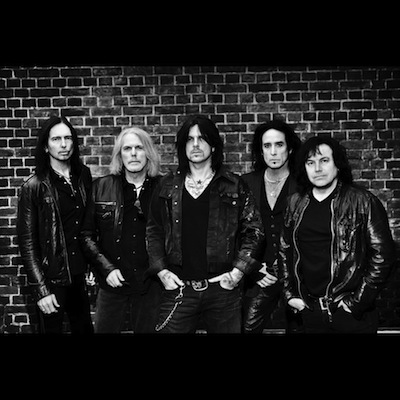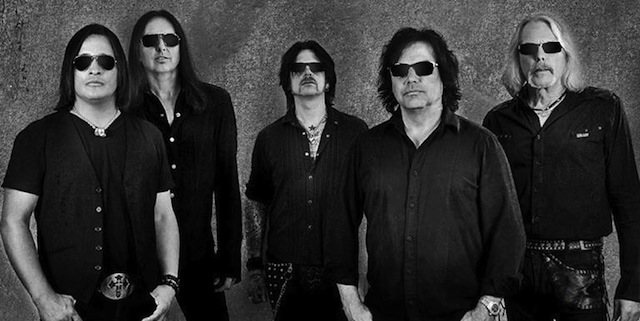 Ruben Mosqueda of Metal Titans spoke with Black Star Riders frontman Ricky Warwick. Excerpts from the interview appear below.
MetalTitans: You originally had [Def Leppard frontman] Joe Elliot to produce the [new Black Star Riders] album. Then he stepped aside at one point. What exactly took place?
Ricky Warwick: Joe approached us about producing the new record in January of 2014. He told us that he really loved All Hell Breaks Loose and that he'd really love to produce the follow up album. As you know Joe is a really close friend of mine; he's worked on my solo albums and worked with Scott (Gorham) on the (Thin) Lizzy remasters. It was ideal for us we love the idea of making a record with Joe. As the year progressed Def Leppard was offered the opportunity to do the KISS tour. Def Leppard also began to write new material so Joe after thinking he was going to have a year of down time got really busy. Around the end of May, Joe called us up and told us that he was very sorry that he couldn't give us the commitment and time that we needed to record this record and he bowed out. That was huge blow to us and we were very disappointed but we had to press forward.
MetalTitans:…There's been a new addition to Black Star Riders for the recording of the new album, The Killer Instinct. Marco Mendoza has departed and you have enlisted Robbie Crane. The transition seems to be rather seamless at least on the record.
Ricky Warwick: I agree with you it's been seamless. Jimmy Degrasso knew Robbie. Marco was gracious enough to let us now that he'd be leaving so we did have some time to look for a replacement. Marco was also active in searching for his replacement, but as I said it was Jimmy who suggested Robbie. Again like with Nick [the band's producer] we checked off all the boxes when we looked at Robbie. I personally had never met Robbie but I was aware that he was in Ratt. Robbie wasn't doing anything at the time so we called him and sent him the first album. He called us back and said "I love it and this is certainly something that I'd be very interested in doing." We were playing at the Canyon Club in California and Robbie came down to see us. We invited him on stage to play The Boys Are Back In Town at sound check. Scott looked at me and said "I haven't heard anyone play that song like that since Phil (Lynott) played it." Not taking anything away from Marco (Mendoza) but Robbie has a more aggressive way of playing. It also helped that Robbie fit right in with the rest of the guys in the band; personality wise, look wise, musicianship wise—he's been the perfect fit.
MetalTitans: Before I let you go I have to ask you about the bonus content of the deluxe edition of The Killer Instinct. There's some acoustic material featured in the second disc. Are those tracks recorded live in studio?
Ricky Warwick: That's pretty much Damon and I. Damon and I writer everything on acoustic guitars. That's how we write. It was us playing live on acoustic guitars and then we went back and threw a vocal over top of it. We tried to keep it as live as possible.
Read the interview in its entirety at Metal Titans.
source: metaltitans.com