BLACK SABBATH LAUNCH THEIR NORTH AMERICAN TOUR IN HOUSTON, SET LIST REVEALED AND FOOTAGE POSTED ONLINE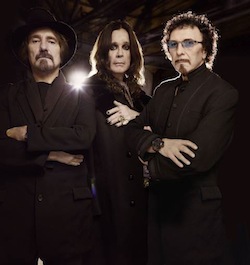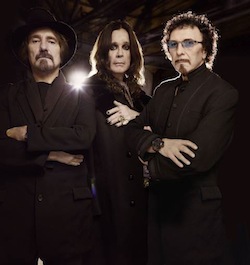 Black Sabbath began their North American tour on July 25th in Houston, Texas. Watch some fan filmed footage from the show below.
Black Sabbath's reported set list for the show was as follows:
1. War Pigs
2. Into The Void
3. Under The Sun
4. Snowblind
5. Age Of Reason
6. Black Sabbath
7. Behind The Wall Of Sleep
8. N.I.B.
9. End Of The Beginning
10. Fairies Wear Boots
11. Methademic
12. Rat Salad/Drum Solo
13. Iron Man
14. God Is Dead?
15. Dirty Women
16. Children Of The Grave
17. Paranoid
Black Sabbath released their new album, 13, the band's first with singer Ozzy Osbourne in 35 years, on June 13th.