BLACK N' BLUE SINGER SAYS KSS' GENE SIMMONS ADMITTED HE RIPPED THEM OFF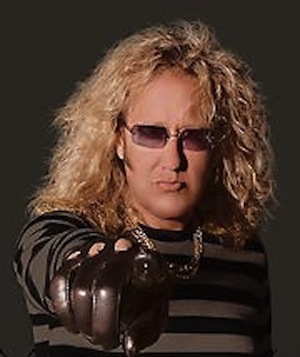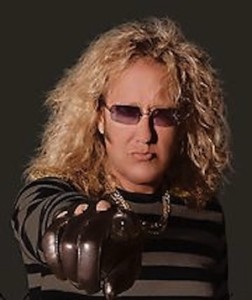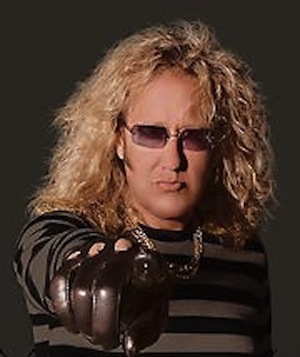 Ruben Mosqueda of the Oregon Music News spoke with Black N' Blue frontman Jamie St. James. Sections from the interview appear below.
OMN:You had a KISS tribute band with Tommy Thayer years ago called Cold Gin. You were the drummer in the band and Tommy was 'Ace' in the band. How weird is it to see him wearing the 'Space Ace' paint?
JSJ: That's right! It doesn't surprise me that he's doing that. Early on when we started playing in and around the LA area some of the articles that were written were very favorable. We'd have an article written about us in the LA Times and LA Weekly saying something to the affect, "it's really sad when the best band in LA is a KISS tribute band." That was the truth. We packed every place that we performed in. It was during the early days of tribute bands and you didn't see them very often, unlike today. [KISS'] Gene [Simmons] and Paul [Stanley] would come to our shows and they'd hang out with us. Tommy was working for KISS as a tour manager. I knew he knew all the parts perfectly and it was surprising when he wound up in the band. It was Ace's [Frehley] job to lose, but I knew that Tommy would fall into it at some point.
OMN: [Gene] Simmons ripped [Black N' Blue] off on the Revenge album that KISS recorded. How do you feel about that?
JSJ: When I heard the song Domino I was like "Oh come on!" [laughs] I talked to him about that. I said to him, "I know where you got that riff." He looked at me and said, "I absolutely ripped you guys off, 100%. No question about it! Yes I did." That's pretty much where we left it. That was Tommy's riff on the tune Nasty, Nasty. Turnaround is fair play, though, because there's a song on Nasty, Nasty that I've been told sounds like a song on KISS' album The Elder. I'm not familiar with that album very well at all so I couldn't tell you. It's a part that Gene wrote so he ripped himself off! It's kind of a messed up thing! [laughs] Actually I know what that was. It was the middle section of the song Nasty, Nasty, check that out.
OMN: I'm looking at all the great music you've recorded and the great producers that you've worked with including your A&R guy John Kalodner. Black 'n Blue busted their ass trying to make this thing break big. Obviously, Black 'n Blue along with a handful of some other great bands didn't reach Bon Jovi status but it wasn't because the talent level wasn't there?
JSJ: [pauses] Listen, I agree that we didn't get what we deserved. The reason is really unclear to me. It just wasn't meant for us to be as huge as a band can get. I went into this band with a determination to make this band break. I think that is why you hear a lot of quality there, heart and soul for the music that we did. Sometimes you have the wrong management, you have problems related to certain decisions that have been made—maybe they could have been made differently. At the end of the day there are millions of dudes playing music and I've done pretty damn well for myself. It's a different musical climate these days. I'm just glad to have lived during the time that I did. What am I saying? I'm not dead yet! [laughs].
Read more at Oregon Music News.