BLACK LABEL SOCIETY REVEAL "UNBLACKENED" U.S. TOUR DATES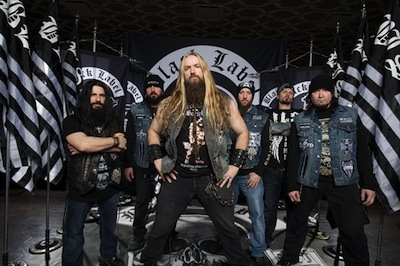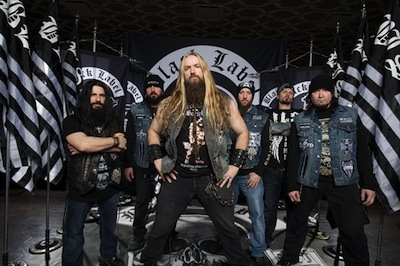 Black Label Society, fronted by guitar icon Zakk Wylde, have announced the Unblackened tour. Originally performed as a one night only concert at Club Nokia in Los Angeles for a live CD/DVD release two years ago, the show will now make its way across the U.S. The show will feature intimate versions of some of the band's most popular songs, as well as songs from Wylde's best-selling solo album Book of Shadows and his Southern rock band Pride & Glory.
"I always wanted to take Unblackened on the road, we just didn't have the time until now," said Wylde. "You can take a song that you've played thousands of times and rearrange it, and all of a sudden it's something totally fresh. The attitude of the songs doesn't change when we play them acoustically–the tunes are gritty regardless."
Black Label Society has been on the road constantly in support of their latest release Catacombs of the Black Vatican. The band recently wrapped up a block of successful tour dates with Hatebreed and Butcher Babies which took them across the States and Canada, followed by an electric performance at the 2015 annual Shiprocked Cruise. Rocking on the high seas is nothing new for BLS as they have also participated in the inaugural Motorboat Cruise just last year.
Catacombs of the Black Vatican was released on April 8th, 2014 and debuted at #5 on the Billboard Top 200 Chart and #1 on the Rock and Independent Charts. The chart topping LP was also hailed as one of the "Best Albums of 2014" by Revolver Magazine. To purchase Catacombs of the Black Vaticanclick here.
Unblackened tour dates:
March:
3 Huntington, NY The Paramount
4 Hamptonbeach, NH Hamptonbeach Casino Ballroom
6 Sayreville, NJ Starland Ballroom
8 Baltimore, MD Rams Head Live
10 Fort Wayne, ID Piere's Entertainment Center
11 Grand Rapids. MI Orbit Room
12 Milwaukee, WI The Rave
14 Wichita, KS The Cotillion
16 Grand Junction, CO Mesa Theater & Club
17 Salt Lake City, UT The Depot
18 Sacramento, CA Ace Of Spades
19 Anaheim, CA City National Grove Of Anaheim