BILLBOARD REPORTS: WHAT YOU DIDN'T SEE ON TV AT VAN HALEN'S "JIMMY KIMMEL LIVE" APPEARANCE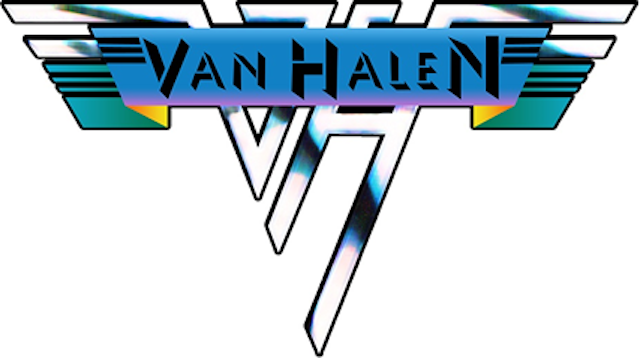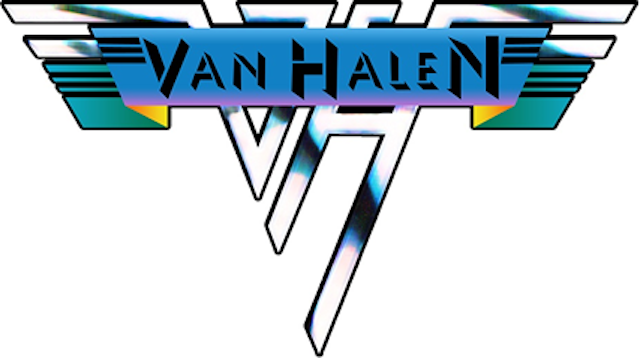 Chris Willman of Billboard reports:
"I can't think of a better place to do our first television ever," David Lee Roth told the thousands of fans gathered Monday night on Hollywood Boulevard for a Jimmy Kimmel Live! set that was billed as the first TV performance since Roth rejoined the band in 2007. "Like they used to say on Ed Sullivan: If this goes well, we got a great career ahead of us, boys."
By every standard but the cosmetic one, it went swimmingly indeed, with the band running devilishly through eight of their late '70s/early '80s greatest hits, two of which aired Monday on Kimmel, with a couple more set to be saved for Tuesday's (March 31) show. But there was a nasty bit of business involving Roth's nose that ultimately didn't affect his performance, yet did leave home viewers baffled as it went unexplained on the ABC telecast.
If you ever saw Roth twirl the microphone stand like a drum major and wondered if he could hurt somebody with that thing, the answer is yes. "Ladies and gentlemen, I cut my nose on the microphone. I apologize," Roth announced midway through the band's opening number, Panama, leaving the stage for almost two and a half minutes to get it bandaged while Eddie, Alex and Wolfgang Van Halen vamped further through the tune in his absence. Naturally, no one in the crowd was thumbing a nose — so to speak — at a bonus Van Halen guitar solo.
"Let's give it up! He sacrificed his nose!" bellowed Kimmel. Roth, upon his return, explained that he "f—ed my nose up on the microphone here, so I'm gonna wear the Band-Aid and we're gonna start the whole thing all over for you. We'll give you a little extra for your patience here. Work with us if you will… How do I look? Like f—in' Hiawatha?"
None of that timeout made the broadcast, and with the boulevard-closing concert not even beginning until 10:30 p.m. on the East Coast, there wasn't time for the show to think about cutting in an explanation. But the show's editors did manage to use a few long shots of the pre-injury Roth doing his mic-stand gymnastics before cutting to the bandaged Roth by the time the first verse started.
The Van Halen Twitterverse exploded with speculation and gags once the East Coast airing began: "Is Roth wearing a Breathe Right strip?" "Did Eddie break David Lee Roth's nose?" "I can overlook the Band-Aid David Lee Roth has on his nose but is he chewing gum?" (Yes.) Presumably, Kimmel will address the issue before Tuesday night's performance footage.
Even after that mishap, Roth seemed in as jolly a mood as ever, with his perennially poop-eating grin visible all the way back to Orange Avenue — as was a half-revealed, heavily tatted torso that, at 60 years old, you could still bounce a dime off. Roth also became probably the first person ever to reference both Gazzari's and the Masquers Club from the stage of a Hollywood Boulevard concert. The former was in reference to the Sunset Strip club "around the corner" (just a slight exaggeration) where Van Halen got their humbler start. The latter was the 1930s-era "club behind the Chinese" (a better use of geography) whose longtime showbiz motto Roth approvingly referenced: "We laugh to win" (or "We laugh to win, baby," as Roth inevitably amends it).
That slogan works just as well for Van Halen as it did for the long-gone Masquers, as the band remains the one great hard rock group ever to get as much mileage out of a knowing, almost sophisticated mirth as from shredding. Dance the Night Away could be Laugh the Night Away with Roth in the lead — though, as his solo career showed, he needs Eddie as his half-amused, virtuosic straight man to pull off his gigolo-ing. At Monday's show, he pulled a "hot stuff" woman up from the audience to dance and then manically pushed her around the stage in his version of a tango. It was a funny, one-sided variation on the Dancing in the Dark schtick that so many classic acts do, but served as a reminder that you're always glad Eddie, Alex and (now) Wolfgang are around for the push-back.
Unlike their previous reunion tour, this one won't be behind a new studio album –in their hour set Monday, the band didn't try interesting anyone in anything post-1984 — but the chemistry is still so powerful that freezing themselves in amber doesn't seem like a remote possibility. Some Van Halen historians were imagining what kind of "How could you do this?" words might have been exchanged after the show. But this version of the group holds such an otherwise unoccupied niche in rock 'n' roll that music fans can only hope Dave and Eddie are talkin' 'bout love, now and forever — closing numbers notwithstanding.
Van Halen's Jimmy Kimmel Live concert set list:
Panama
Runnin' With the Devil
Eruption"/"You Really Got Me Now
Hot for Teacher
Dance the Night Away
Unchained
Ain't Talkin' 'Bout Love
To watch video performances of Panama and Runnin' With The Devil, click here.
source: billboard.com