BASSIST TONY FRANKLIN POSTS PREVIOUSLY UNRELEASED VERSION OF BLUE MURDER'S, "BLACK HEARTED WOMAN," ONLINE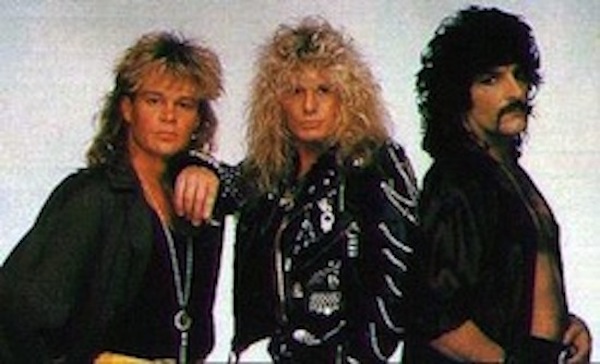 In recognition of the 30th anniversary of the first Blue Murder album release, bassist Tony Franklin has uploaded a never-before-heard instrumental jam version of the song Black-Hearted Woman from 1988. Check it out below.
Back in January, Franklin told Rock Titan, that a Blue Murder reunion consisting of vocalist/guitarist John Sykes, drummer Carmine Appice, and himself was "probably will not happen, because — well, not for any negative reasons…[Right now] John wants to do more than just Blue Murder. He wants to play some of his amazing catalog — Whitesnake, Blue Murder, of course. And he has a new album which is coming out this year. And so we have put together a new band, and we shall be making some headway with that pretty soon."
Shortly after Franklin made his statement, Appice stated at this year's NAMM show,"..hopefully when [John's finished doing his thing], we can maybe do a Blue Murder thing."
In February, Golden Robot Records announced that they had signed John Sykes to their roster.