BASSIST TIM GAINES IS NO LONGER A MEMBER OF STRYPER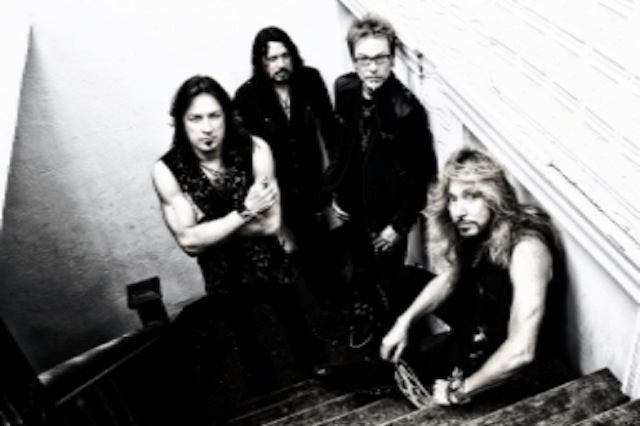 Stryper bassist, Tim Gaines, has confirmed that he is no longer a member of the band, reports blabbermouth.net.
The musician's exit from the band has been rumored for months, ever since guitarist Oz Fox revealed that Gaines was going through a divorce, forcing the group to take a hiatus and possibly consider a future without the bassist.
In a brand new interview with KNAC.com, Gaines spoke about his current status with Stryper for the first time, admitting that he was no longer involved with the openly Christian band that he played with for more than two decades.
"The Stryper thing is a touchy subject right now," Gaines said. "I can't really elaborate on too much of it. You would probably be the first person that I would say to that I am officially no longer a member of the band. It's been out there for about a year now that things have been going sour. It hasn't been officially said by either myself or the band, but, yeah, I'm no longer working with them."
According to Tim, "all hell broke loose" after he "ended up getting a divorce, which is taboo as far as Christianity, I guess." He added, "Nobody bothered to look into why I got a divorce. It was twenty years of a bad marriage, but nobody bothers to look into the abuse and all the stuff that went along with it. They just see me getting a divorce and getting remarried and come to their conclusions. So whatever. People will be the way that they are. There's nothing I can do about it. I'm not the only guy in Stryper to have gotten a divorce. Everybody in the band is married to divorced people. And I'm the bad guy, but everybody else has done it too, so? Whatever. Live in glass houses and everything will be exposed at some point or another."
Gaines is no longer listed as a member of Stryper on the band's official web site.
A replacement bassist has not yet been announced.
Gaines is currently working with Faithsedge singer-songwriter Giancarlo Floridia on the band's fourth album, tentatively due in the fall of 2018.