BASSIST BILLY SHEEHAN DISCUSSES THE NEW WINERY DOGS ALBUM, HIS CONNECTION TO MICHAEL SCHENKER/UFO AND DAVID LEE ROTH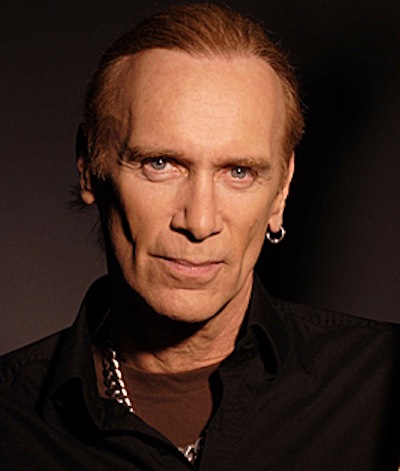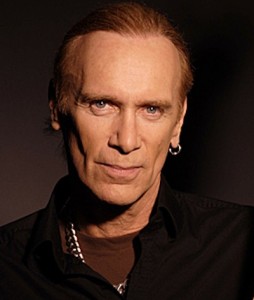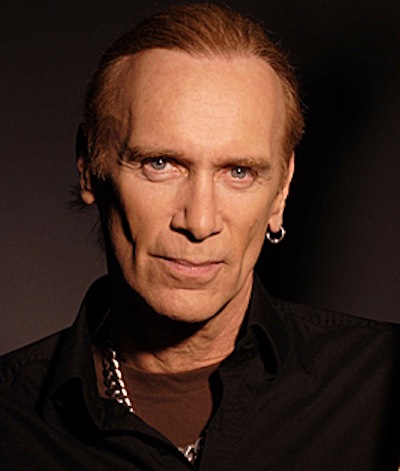 Ruben Mosqueda of Sleaze Roxx spoke with bass virtuoso Billy Sheehan about the Winery Dog's new album, Hot Streak and other topics. Excerpts from the interview appear below.
Sleaze Roxx: When you guys set out to write for the debut album, you had a massive writing session. When you set out to write for Hot Streak — was it done in similar fashion or did you each come in with ideas?
Billy Sheehan: Oh, it was similar to what we did the first time. As you go along; as a player, musician and writer — you always get new ideas. I can't say that I documented any of the ideas but I did have them in my head. We played over 100 shows together on the last tour. We developed this instinct towards one another and how we play. So, while we approached the writing for this record the same as the last time around, it was different because we had a lot of experience playing together. We experimented more. We took a lot of left turns here and there… We could have done the "smart business thing" and done the first record all over again. I think a lot of bands often do [that] but I think fans see right through that. I think we took some chances and pushed ourselves as musicians and writers.
Sleaze Roxx: It's an eclectic record no question. When you guys are in writing mode, do you guys have the live performance in mind?
Billy Sheehan: Well, for us if we can't pull it off live between the three of us in a writing session, we certainly couldn't do it live in front of an audience. We don't rely on tracks and things like that. I think the studio has become the "5th Beatle" to a lot of bands. They have all these programs and capabilities that they get caught up in building this "beast" they can't really control anymore. Then they can't perform live without the use of tracks that play along with the band as you perform live. We don't use tracks. We've never used tracks. I've been in bands that have used tracks — it's not my thing. So to answer your question, the way we write it is the way we play it and we think of it "live" because we're going to have to perform it.
Sleaze Roxx: I don't have the liners since I have an advance copy of your new album. Are the songs written by all three of you exclusively or did you bring in outside writers to help on Hot Streak?
Billy Sheehan: No outside writers. It's the three of us hammering things out in the studio. We haven't said no to it though. I would prefer that we do it ourselves. If you bring outside writers, it becomes this "thing" with publishing and you're open to possible lawsuits and things of that nature. I went through that with Mr. Big when we wrote To Be With You. We had a guy that co-wrote the song with us. He got his money but somehow he felt entitled to join us on stage to perform the song! You have to keep in mind this is a guy whom I've never met in my life (laughs)! He went to the press and told them how awful we were and how terrible we were — it really complicates things.
Sleaze Roxx: Since you brought up To Be With You — as a Mr. Big fan, I was a bit upset that people came on board based on that song when it wasn't really an accurate representation of the band. I saw it similar to what happened with Extreme. What's your take on that song now?
Billy Sheehan: Yeah, I hear what you're saying but I love To Be With You. I love singing it and I love playing it. I think people think of Paul Gilbert and I and they think "shred, shred, shred." It's like "shred this, shred that, shred the other thing!" I remember Tommy Lee was at a rehearsal studio where we were rehearsing at the time and he saw us and started shouting "shred, shred, shred!" He was really fucking annoying. I remember I said "Hey, Tommy how are you doing?" And he responded by yelling "shred, shred, shred!" I was like "f–k you!" I didn't say that to him but I was thinking "f–k you dude!" So that's why I was so glad for To Be With You. Here's your "shred, shred, shred!"' It's number one bro — for three weeks (laughs)!
Sleaze Roxx: You have this [Michael] Schenker/UFO connection which I find fascinating. You demoed songs which would later go on to be part of the first MSG album, right?
Billy Sheehan: That's correct. They flew me to London to be their bass player and the drummer at the time was Denny Carmassi who you know played with Montrose. So we spent two weeks there working on the songs. We demoed them and were ready to go into the studio and the whole thing fell to pieces. Michael is a great guy and all but at that time it was a case of too much intoxication, a lot of pressure coming at him from a lot of different people. I honestly feel that at that time, he wasn't able to cope with that kind of pressure. So Denny and I packed up and left and we never went back. There were bootlegs of the original sessions that we did later on that were on CD. Michael later released the record with the tracks that we recorded! Which I would have liked to been asked permission, which at the time I didn't think was cool. Later on, I didn't care so much. Michael is a really cool player. I love his work with UFO and it just kind of fell apart. UFO called me after that when they were having problems with Pete Way. They knew of me because Talas had opened up for UFO in Buffalo [New York] once. They were on tour and they were heading down to the border as Buffalo is on the border there. I recall that there were a couple of support acts and one of the bands got held up at the border so they needed another band and they had Talas open for them.
Sleaze Roxx: With UFO, Pete Way had some issues when you stepped in. Was there any talk of you joining UFO full-time?
Billy Sheehan: Yeah, that was the plan. It was to do the tour and then remain with the band. I like to have a glass of wine once in awhile [but] other than that I haven't even had an aspirin since like 1974 and I don't use drugs. It's just not my thing. I don't get so drunk to the point that I just don't know where I am. I like to drink, I like the feeling but never to the degree where I don't know where I am or what my name is. I just can't be around stuff like that and there's a work ethic involved too. I learned the whole UFO setlist front and back and I'm ready to rehearse with the band and at 4:00 pm, everyone shows up, we play for about 45 minutes and we take a "break." They head to the pub and don't return until about 8:00 pm. They're too drunk to do anything but they manage to fumble their way the rest of the rehearsal. So we had two days of rehearsal and we hadn't gone through a single song! It was incredible! Finally, I urged them to get it together because we had a set to rehearse. It's sad because I really love those guys. Phil Mogg is a great singer and fantastic guy but sometimes the stuff that happens behind the scenes can be really sad. I was so prepared to be a part of that band but I just couldn't do it.
Sleaze Roxx: We know the story of Talas opening up for Van Halen which is how you popped up on [David Lee] Roth's radar when it came time for him to form the band that would record Eat 'Em & Smile. It was in fact a band was it not?
Billy Sheehan: We were a band. Our pictures were on the album liners. We were in the interviews. We were in the videos. He was very generous. We were like "The Dave Gang" — we hung out together, we went out to clubs. I still keep in touch with Steve [Vai] and Gregg [Bissonette]. In fact Steve, Gregg and I had dinner a couple weeks ago just to reminisce about our time together. I jammed with Steve recently. People heard that we were going to jam at this club and all these people crammed into this club to watch us. It was a blast! I love the time with David Lee Roth.
Sleaze Roxx: Was there or has there ever been discussion of you, Steve and Gregg working together on something?
Billy Sheehan: Not really — not that there's been no discussion. I haven't really thought about it — maybe some day, we'll be able to play together.
Sleaze Roxx: When did things begin to unravel with the Roth situation. I know you played a part in the follow-up Skyscraper — that was a really slick album. It was departure from we had heard on Eat 'Em. I think shortly thereafter the completion of the album, you left.
Billy Sheehan: I felt that the tone of the relationship within the band changed. It was no longer a band. There was a dividing line between band and management. I think stylistically, it was a different record. I give Dave credit for giving it a try to mesh dance music with rock music. Unfortunately, the wall between dance music and rock music makes The Berlin Wall look like a picket fence. I'll give you an example. We play Europe and we finish playing the gig at a club and they flip the room and turn it into a dance club. There are times that our fans are hanging around after the show because they've had too much to drink or maybe they want to catch the band — one sure fire way to clear a room is to play dance music (laughs)! You should see how quickly all the rock people run out of the venue (laughs)! Again, I have to give Dave credit. He tried — had he succeeded, he would have been called a genius. That bass line pulse type stuff just isn't my thing. Dave predicted that dance music would be huge and damn is it ever (laughs)!
Read more at Sleaze Roxx.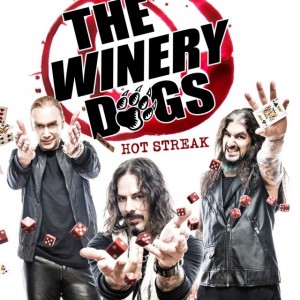 source: sleazeroxx.com