BABYMETAL SIGNS WITH RAL/SONY MUSIC ENTERTAINMENT, DEBUT SELF-TITLED ALBUM TO BE RE-RELEASED IN THE U.S.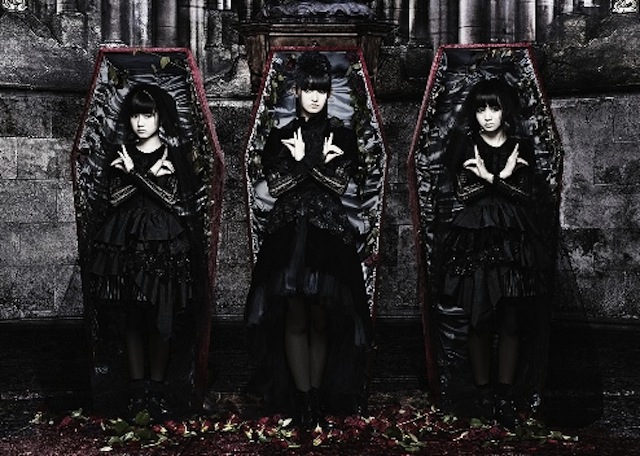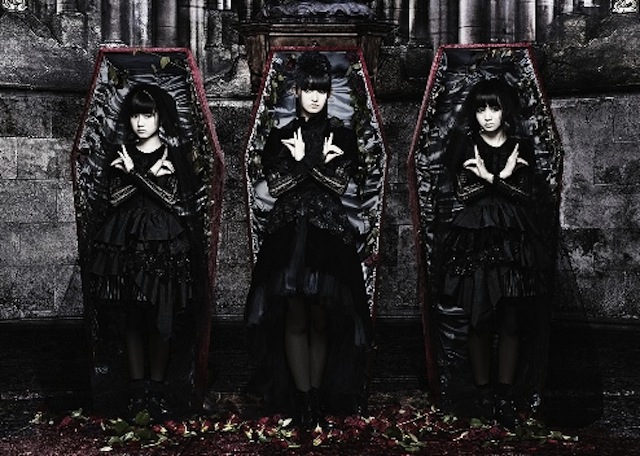 Babymetal–the Japan-based all-girl-fronted "Kawaii Metal" (mix of J-Pop Idol and Heavy Metal) group–has signed with RAL/Sony Music Entertainment for the U.S. release of their 2014 critically acclaimed self-titled debut album. The album's re-release will feature two bonus tracks (cover art and tracklisting below) and be available digitally on Tuesday, May 12th and physically on Tuesday, June 16th.
Says Bill Richards, VP of Marketing at RAL/Sony Music Entertainment, "After witnessing the band's sold-out New York show, we knew we wanted to be involved. The core metal fans and metal press seem to get Babymetal, which shows how the language of music transcends boundaries. They hit all the entertainment buttons and are really fun to watch."
Since forming in 2010, Babymetal–the young trio of 17-year-old Su-Metal (Vocal, Dance) and 15-year-olds Yuimetal (Scream, Dance)and Moametal (Scream, Dance), backed by a four-piece band packing a heavy metal arsenal–have already achieved two major debut singles: Ijime, Dame, Zetta! and Megistune, both of which ranked in the Top 10 Oricon Chart in Japan. Their first studio album Babymetal also earned the #1 spot on Japan's album chart and Billboard's World Album Chart The official live music video for their debut album's lead single Gimme Chocolate!! has garnered over 24.5 million views on YouTube. Watch it below. Now the band will re-release their chart-topping debut album via RAL/Sony Music Entertainment.
Babymetal Death track listing:
Megitsune
Gimme Chocolate!!
line!
Akatsuki
Doki Doki ☆ Morning
Onedari Daisakusen
Song 4
Uki Uki ★ Midnight
Catch me if you can
Rondo of Nightmare
Head Bangeeeeerrrrr!!!!!
Ijime, Dame, Zettai
*Road of Resistance
*Gimme Chocolate!!-(Live at O2 Academy Brixton, London)
*Bonus tracks
Babymetal's The Dark Knights Begin world tour 2015 dates here:
5/9 Circo Volador Mexico City, Mexico
5/12 Danforth Music Hall Toronto, Canada
5/14 House of Blues Chicago, IL
5/16 Rock of the Range Columbus, OH
5/29 Rockavaria Munich, Germany
5/30 Roc Im Revier Gelsenkirchen, Germany
6/1 La Laiterie Strasbourg, France
6/3 X-Tra Zurich, Switzerland
6/5 Estragon Club Bologna, Italy
6/6 Rock In Vienna Vienna, Austria
6/21 Makuhari Messe Chiba, Japan