ARMORED SAINT FRONTMAN JOHN BUSH ON ANTHRAX SINGER JOEY BELLADONNA, "PEOPLE WANT THERE TO BE THIS RIVALRY BUT THERE ISN'T [ONE].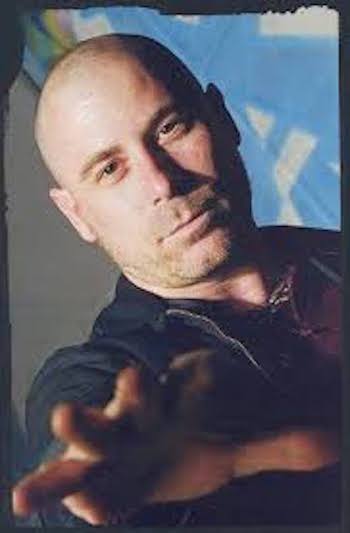 Ruben Mosqueda of Sleaze Roxx spoke with Armored Saint frontman John Bush, portions of the discussion appear below. The band's new album, Punching The Sky, will be released on October 23rd.
Sleaze Roxx: You have a streaming event happening on October 10th. It's a virtual album release party. Who suggested you do that?
John Bush: It was our agent who suggested that we do something like this and play a show. Then it was suggested that we play the Whisky [A Go-Go] which is a legendary club. Places like that are hurting. They've been doing some streaming performances from there. We want to support them, while at the same time promoting Punching The Sky. That place has been part of our history. We've played there many, many times. If we can help them, we'll do it. We get to do some new songs for the first time. That will be great. It will be weird and unusual to do an entire show without an audience. We'll be performing in front of a bunch of cameras, pretty much. Ideally, we'd love to hit the road or at the very least, do a release party in front of an audience. We're fired up about the new songs that we have been rehearsing for the set. It's going to be fun, but a little weird.
Sleaze Roxx: You have more than enough material to do a solid 90 minutes of hits and fan favorites. How many new songs do you have planned to inject into the set?
John Bush: We're doing four new songs for this show…You're right. We go back to the early '80s, so we have quite a bit of material. We have to balance it out. We try to throw in some deep tracks. If we're supporting someone, I'd like to do three new songs and seven classics. If we're headlining, well then we could do a lot more. We're doing some deep tracks on this live stream…I don't like playing the same obvious tracks every time. I don't want to do all the songs of March of The Saint. You know the ones. It's a great record but I want to keep it fresh. I want the "Oh, I love this song! I can't believe they played it," reaction from the fans.
Sleaze Roxx: Would ever consider re-cutting some of the classic Armored Saint material?
John Bush: You know, I don't want to do that. We did March of The Saint on Nod To The Old School which was cool. As far as going back to redo those records, I don't have the desire to do that at all. Those records sound the way that they sound and that's the way it is for better or worse. I don't mind recording live renditions of the songs, but re-recording classic studio songs? I'm pretty much against that actually.
Sleaze Roxx: In 1999, you cut a song with Joey Belladonna for Return of The Killer A's an Anthrax "hits" package. You two traded off on Ball Of Confusion. Were you two in the studio together? Was the song pieced together from two separate performances of the song? Who suggested that song?
John Bush: We were in the studio together when we recorded that. I don't remember whose idea it was exactly. I don't want to take full credit, because I don't actually remember, but I am a huge Temptations fan..Again, I don't want to take complete credit for that song, but I certainly supported it. I like how we traded off on that, the Temptations had four guys singing on that. It was cool for Joey and I to get to do that together. It didn't have the impact that I felt it should have had, but whatever. It was such a cool time and fun song to do together. Joey Belladonna and I are cool. We did some signing together, when we did the Mega Cruise last year, Anthrax was on there and we got a chance to hangout. I think some people want there to be this rivalry but there really isn't. His wife and my wife have become friends and they keep in touch and text each other back and forth. I love Joey, he's a great singer, he's been the voice of Anthrax for many years and justifiably so.
Sleaze Roxx: Who's your favorite replacement singer and why?
John Bush: I think of [Ronnie James] Dio. He did a couple of times. He fronted Rainbow after [Ritchie] Blackmore left Deep Purple and he did that in Black Sabbath. He was an amazing singer and did it incredibly well. I also have to mention Brian Johnson. Some of the latter albums I wasn't as big of a fan but Back In Black is such a phenomenal album. I don't want to forget For Those About To Rock. That's got some great moments on it. I don't love the Van Halen Sammy Hagar years, but I love Sammy Hagar. I love his Montrose records and there's some really cool stuff on his solo records. It was funny. Van Halen got Sammy in the band and then they got a bit "sappy." I didn't quite understand why they didn't make a record that was more along the lines of those Montrose records. There were all these keyboards and I never thought Sammy was utilized in a hard rock way, if that makes sense? I love Sammy. He's still amazing.
Sleaze Roxx: It would have probably freaked you out if Anthrax would have wanted to incorporate keyboards.
John Bush: [Bursts into laughter] There were some keyboards. There are some keyboards on Black Lodge.
Read more at Sleaze Roxx.