ANTHRAX POST LYRIC VIDEO FOR "BREATHING LIGHTNING"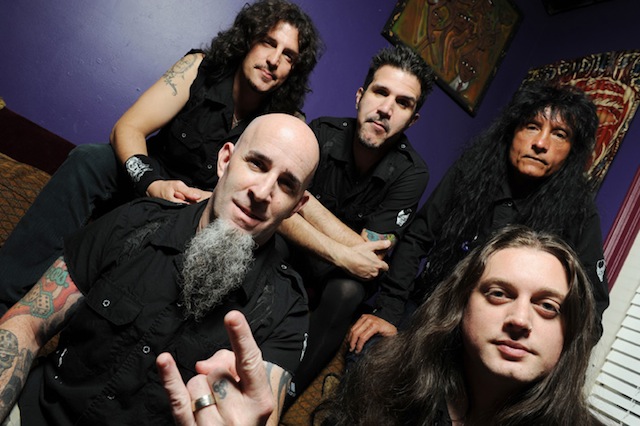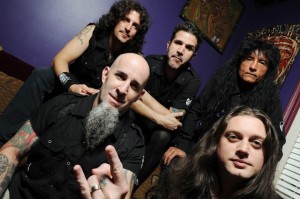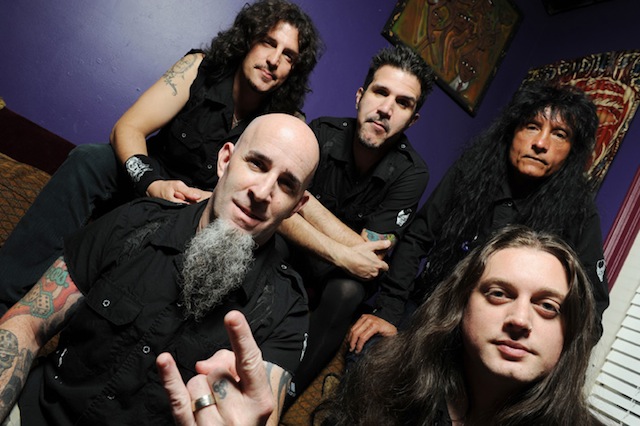 Anthrax have released an official lyric video for the song Breathing Lightning from their forthcoming album, For All Kings. Stream it below.
Said Anthrax drummer Charlie Benante, "Breathing Lightning was a song that… I would call it more of an accessible song on the record. It just came out that way. I just had this really nice, pretty intro, and then it built into this song, and it has a really, really catchy chorus. So I like this song a lot. I can probably see this song being in our setlist a lot."
Added bassist Frank Bello, "You talk about Breathing Lightning, again, this is one of those big hooks. You just say, 'Wow, man! That should be the biggest song Anthrax has ever had.' It's got everything you want. The music's great. The hooks are just enormous in that song."
Stated guitarist and lyricist Scott Ian, "Lyrically, it's another song that was influenced by Stephen King. I hadn't been there in a while, I feel like, and Stephen King has been such a giant part of my life. His Dark Tower series is… If I had to pick one thing that I love the most from him, it would be The Dark Tower books, 'cause there's seven books, so I don't have to choose one. The character Roland, it's just something that stays with me a lot, this character from those books. So I kind of re-entered that world again. 'Cause I wrote [Lone Justice] way back when, on the Spreading The Disease record, which was based on that character, and I decided to re-visit it, because, metaphorically, there's so many things you could use it for. But then, I kind of wrap it up all in this giant ball of this Roland character from The Dark Tower series, because I just love that world so much. So I'm kind of weaving in and out of reality and fantasy in that song. And Breathing Lightning, of course, is a metaphor for shooting."
To stream, Evil Twin, go here.
For All Kings will be released on February 26th through Nuclear Blast in Europe and Megaforce in the U.S. Pre-order here. T