ANTHRAX GUITARIST SCOTT IAN ON THE BAND'S NEW MUSIC: "THE LAST THING WE WANT TO DO IS REPEAT OURSELVES"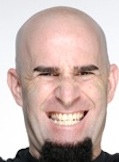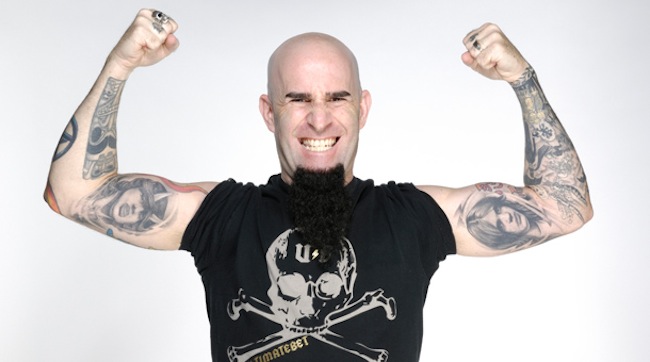 Graham Hartmann of Loudwire spoke with Anthrax guitarist Scott Ian about new music and whether or not new Anthrax guitarist Jonathan Donais (Shadows Fall) has had a hand in the current writing process. Portions of the interview appear below.
Loudwire: [Anthrax drummer] Charlie [Benante] recently told us how important it was for him that Anthrax doesn't recycle what has been done in the past. How would you describe this album so far and would you ever compare it to a past release?
Ian: No. I really try not to compare our records because what does that mean? If we were writing a record that sounded exactly like Among The Living, you wouldn't need me to tell you that. People would hear it and go, "Oh, sounds exactly like Among The Living. I think if anyone knows anything about our band, you can't really listen to any two albums that sound alike. Every record is very much of the time that it was written in. It's not like when we made Worship Music, we had decided we wanted to recreate our past. We're always moving forward. That's just the way we've always looked at it.
We're our own toughest critics when it comes to writing riffs. The last thing we want to do is repeat ourselves because it would be boring for us. We feel if it's boring for us, it's going to be boring for the audience. I can't compare it to anything else, it is what it is. It's the Anthrax we've been writing in 2013 and to me it doesn't sound like anything else we've ever done. It's certainly still a metal record, it definitely has a lot of thrash elements in it, because it's fun for us to play that way. So, it's not like we've taken a complete departure and we're making a prog record. It's definitely a metal record.
Loudwire: Has Jon been a part of the writing process?
Ian: No, not as of yet anyway. That's not to say it couldn't happen. He's certainly writing his own leads, I've already sent him new music. So he's working on the lead licks at this point. As far as the actual writing of the songs, no, that's been me, Charlie and Franky so far.
Loudwire: Are there any themes or sonic nuances you haven't tackled on other albums that you're exploring for this one?
Ian: The songs are harder to play. [Laughs] There's a lot of songs that are just much harder to play than stuff from the past, let's just put it that way. A lot of difficult riffs that sometimes I wonder why we do this to ourselves. [Laughs] We write stuff that we really need to bear down and say, "God damn, that'll be a bitch to play live." But that's always part of the challenge — challenging yourself as a writer and coming up with riffs that sound interesting and fresh. I don't ever want to slow down as a guitar player or feel like I can only do so much. I guess if I'm not challenging myself, I'm doing something wrong.
Read more at Loudwire.
source: loudwire.com