AN INSIDE LOOK AT SIRIUS/XM'S HAIR NATION FESTIVAL WITH EDDIE TRUNK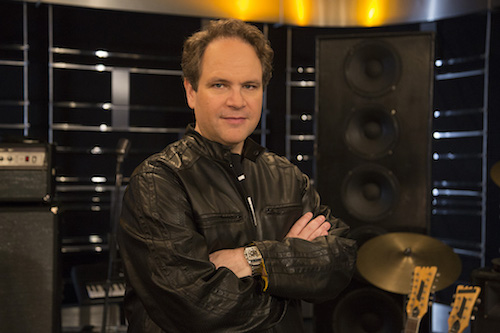 Sari Cohen of AXS reports:
The SiriusXM Hair Nation Festival rocked Irvine Meadows over the weekend with the same exciting fun and flare that defined the 1980s. The first-time festival is one of the final shows on the schedule before the famed amphitheatre closes its doors for good next month. With artists on the bill such as Lita Ford, Bret Michaels and Vince Neil, it was a perfect way to celebrate the venue's incredible 35-year run.
In honor of the occasion, we went behind the scenes with Hair Nation Festival host, Eddie Trunk. The Hard Rock and Heavy Metal connoisseur currently hosts Eddie Trunk Live on SiriusXM channel 39 (known as Trunk Nation); he hosted, developed and co-produced That Metal Show on VH1 Classic, and is also host of the AXS TV show Reel to Rea.
We asked the aficionado, who throughout the evening sang on stage with Slaughter and led the crowd in performing a surprise "Happy Birthday" for Lita Ford, about his perspective on this particular festival. Trunk explained about the progression of Rock music and how the songs of the '80s have now become this generation's Classic Rock. "These events are a celebration of that", he said.
…AXS asked Eddie Trunk what it is about this genre of music that he thinks resonates most with people and why a platform like this is so important. He explained, "The thing people love about the music is the combination of great melody and vocals mixed with great guitar. Unfortunately, there are a lot of great enduring songs that radio overlooks. This platform is a great way for fans to still get to see these guys live. And it's encouraging to know that regardless of what the critics say, this music still resonates."
…The beauty in the revival happening now is, as Eddie Trunk said, "People tend to forget how completely beat up this music got by the media and the Grunge scene in the '90s. It's taken these bands 25 years to play at a place where people can celebrate their legacy instead of try to knock it down."
Read more at AXS.
source: axs.com