AMERICAN IDOL FINALIST JAMES DURBIN AND QUIET RIOT GUITARIST ALEX GROSSI'S "MAPS TO THE HOLLYWOOD SCARS" REVEAL RELEASE DATE, T.V. APPEARANCES AND FIRST LIVE PERFORMANCES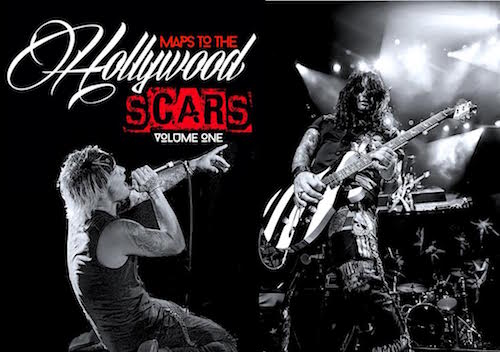 American Idol finalist James Durbin and Quiet Riot guitarist Alex Grossi have announced a collaboration entitled, Maps To The Hollywood Scars. The first five song EP will be released worldwide via New Ocean Media (HIM, Adelita's Way, Motorhead) on February 17th. The band is currently putting the finishing touches on Maps To The Hollywood Scars – Volume 2-set for a spring release, as well as their first video, which will be released in the coming weeks.
Durbin and Grossi will also be appearing and performing live on the Fox and ABC morning shows as well as in Las Vegas on Wednesday, Feb 22nd – Later that evening they will hold a free "E.P. Release Party" at "Count's Vamp'd".
For exact times, and more info, please visit facebook.com/hollywoodscars.
Read more about Maps To The Hollywood Scars, here.